Implant Practice Webinar
Evolution of Implant Connections
This is an electronically delivered self-instructional course for dentists.
Contact [email protected] with questions or comments about this webinar.
Webinar AGD Code: 690 | Webinar CE Credits: 1 | Webinar Duration: 1 Hour
Webinar Live Date: February 24, 2022 | Webinar Expiration Date: 02/24/2025
Presented by Dr. August de Oliveira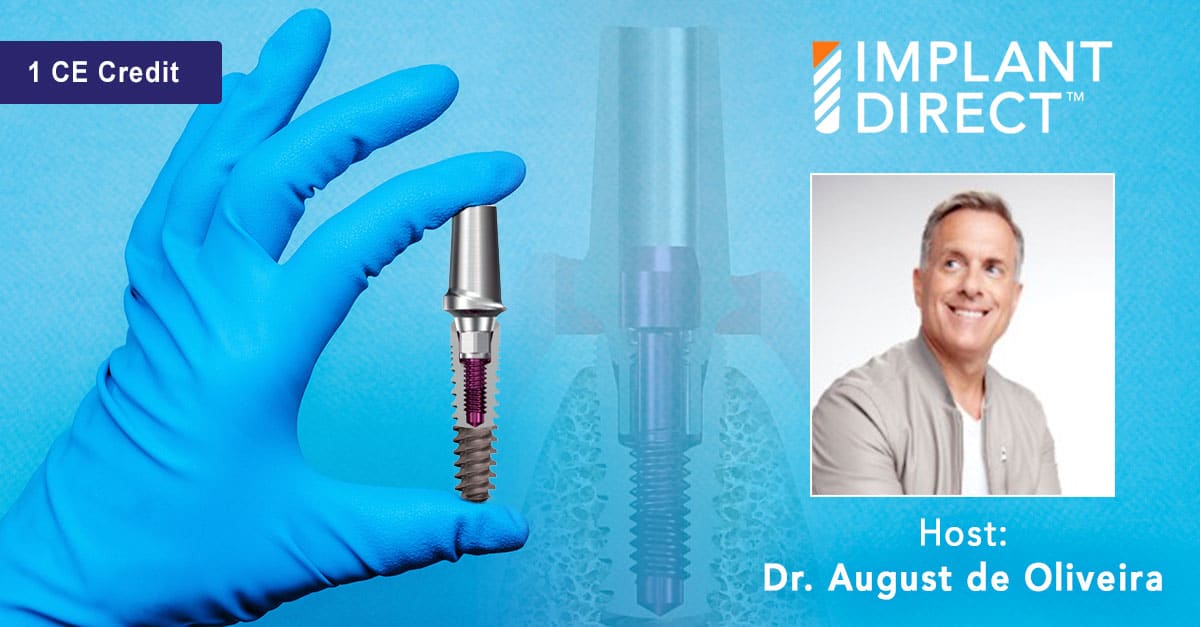 Register to watch the replay
In this webinar Dr de Oliveira will discuss everything you need to know about implant connections.  What are conical connections and why use them?  What could happen if I use a "flat on flat" connection?  I've used a lead in bevel implant for years, why switch?  Dr. de Oliveira will answer all these questions and more.
CE Learning Objectives:
Doctors and their team will learn the difference between lead in bevel, conical and flat on flat connections.
Doctors and their team will learn the effect of connection length and screw loosening.
Doctors and their team will learn which connections best prevent micro movement and micro leakage
Doctors and their team will learn the effects of concave and convex abutment profiles and platform switching.

This is an electronically delivered self-instructional course for dentists.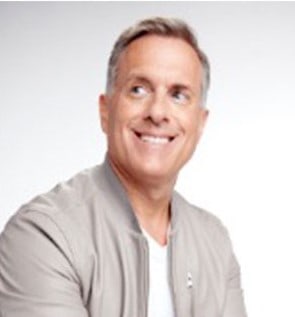 Dr. August de Oliveira
Dr August de Oliveira graduated from dental school in 1997 from the University of Washington and completed his General Practice Residency in Los Angeles in 1998. Dr de Oliveira has been lecturing on 3D technology since 2004, when he started as a CEREC Basic trainer. Since 2008 he has been involved with Implant Direct's R and D department developing Guided Surgery Software and Hardware and testing their CAD Milled Bars and Substructure Department. Dr de Oliveira has written three books on Dentistry: Implants Made Easy, Dental 3D Printing Made Easy and Guided Implantology Made Easy. He has been involved with beta testing Sirona's Sidexis Program, as well as developing the Opti and CEREC Milled Surgical Guides. Dr de Oliveira is on the board of directors at Sprintray and beta and alpha tests numerous 3D printers and 3D printing software.Dr de Oliveira has completed over 100 digital hybrid arches and teaches Digital and Analog Restorative at Implant Pathway, on live patients. He also teaches for Implant Direct, Ivoclar, Patterson, Henry Schein and holds his 3D Printing Parties world wide. Dr de Oliveira is a certified Unity VR and AR Software Developer and is currently developing Virtual Reality simulations in dentistry and Mixed Reality 3D diagnostic tools for the Microsoft Hololens.
Sponsored by Implant Direct
Implant Direct was founded in 2006 with the bold concept of making high-quality implants accessible to clinicians and the patients they serve.
All implants are made in California, and held to the highest industry standards. We offer world class customer service, and top-tier educational opportunities all at a price that you and your patients can afford.
Stay Relevant with Implant Practice US
Join our email list for CE courses and webinars, articles and mores