On cultivating, motivating, and inspiring his patients and team
What can you tell us about your background?
I was born in India, and my family moved to the United States when I was 2 years old. My father was a dentist in India; due to licensing restrictions, he never practiced in the United States. Instead, to make a life for our family, he purchased a motel in rural North Carolina. I grew up working and living in that motel, literally 24 hours a day. When I wasn't in school, I was helping our family business by cleaning rooms, moving air conditioners, helping at the front desk or the laundry room — for us to continue to survive and do well. This experience influenced and guided how I have built and run my dental practice. It was important for me to have that experience of starting a business and ensuring that it continued to grow and kept up with the times. At the end of the day, a dental practice is a business, and some of the fundamental concepts are the same. So, even though there were some negative aspects, I was fortunate to grow up living in that motel and being exposed to business.
Having grown up in Rockingham also had a great influence on how not to run a business. The city was thriving in the '70s and '80s but didn't have a vision for the future — its leaders didn't provide for the possibility that the textile industry was going to go away or build the infrastructure to keep NASCAR there. It gave me a perspective on how to live my own business life and prevent my practice from becoming irrelevant. I realized that we need to stay on top of new procedures and maintain a wonderful working environment for team members and patients.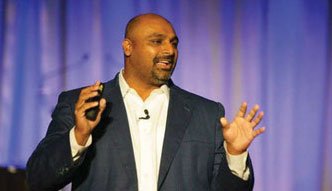 I realized in 8th grade that I wanted to be a dentist. Although we owned the motel, to make extra money, my dad was a denture technician in the hotel basement — it was his way of staying in touch with the profession and skills that he was trained for. My fascination with dentistry started in that motel basement. I would watch my father make dentures, and on occasion, I traveled with him to the dental offices that he would work for. His face would light up when he could work with the patients. When they thanked him, he felt that he made a difference in their lives. After watching all of this, I decided to apply to an advanced program in which I could complete undergrad and dental school in 6 years versus the traditional 8 years. I was accepted into the University of Missouri-Kansas City directly from high school. I was 23 when I graduated dental school and wanted to move back to North Carolina to be close to my family, but I didn't want to live in such a rural town, so I moved to Raleigh. I worked as an associate and then started my practice from scratch 1 year later.
Is your practice limited to implants?
Not at all. Our practice is a family-centric, bread-and-butter general dental practice with two hygienists and several team members. We participate in dental insurance. We place implants, and most of those implant patients come from our family dentistry patient base.
Why did you decide to focus on implantology?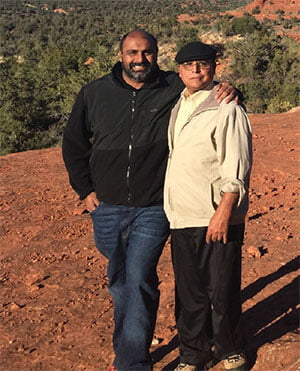 For the first 8 years of my dental career, my exposure to dental implants was limited to the restoration of implants that I saw in dental school, and those were few and far between. As my practice grew, we started to do more interdisciplinary cases where implants were part of our overall game plan. I began to get frustrated with some of the surgical results because prosthetic restoratives were much more difficult due to implant location. In addition, case acceptance was limited because patients had to travel to different offices to see a surgeon and to have the implant placed, making treatment inconvenient and costly. Sometimes patients refused treatment because the overall cost was too high, and even worse, some patients agreed to start treatment but ended up spending so much money and time that they grew frustrated and didn't want to complete the treatment we initially planned. It was these frustrations that led me to start focusing on implantology. I wanted to place my own dental implants to give me more surgical control over implant location and positioning, as well as to control the cost, so the overall restorative case could be more affordable for patients.
How long have you been practicing, and what systems do you use?
I graduated dental school in 1999 and opened my private practice in 2001. My first foray into surgical placement of dental implants wasn't until 2007.
Over the years I have used many systems — Bicon, Implant Direct, Biomet 3i, and Nobel Biocare's Nobel Replace and NobelActive.
For the past 5 years my system of choice has been the NobelActive implant. I find that it is tremendously beneficial in immediate implant placement, supports guided surgery, and supports a digital workflow.
What training have you undertaken?
My implant story is unique. I had little surgical experience and desire coming out of dental school. In fact, I was that student who passed out watching a tooth being removed!
My initial exposure to dental implants came from a 5-day course that focused on a specific implant system. From there I was hooked. I have relied on a combination of books, online learning, and CE programs.
That being said, my most meaningful learning has come from my oral surgeon, Dr. Uday Reebye. This mentor relationship has really allowed me to expand my scope of implant dentistry, improve my skills, and continuously learn.
Uday never shied away from letting me learn from him, whether observing him in his office or even having him hold my hands as I was doing the surgery. Having someone "hold my hands" gave me the confidence to flourish with dental implants.
Who has inspired you?
In life and business, there is no greater inspiration than my father, Ram Agarwal. Growing up in our environment, I never felt poor, always felt loved, and was given freedom to learn from mistakes.
Our family stressed education above all else. I was always told that education in life will always take me where I wanted to go.  And it has proven to be true.
I have always been very close to my father and spent time with him, whether in the denture lab, in the motel, or just being inquisitive about how business works. We had a very open relationship.
Specific to my inspiration regarding implants, the oral surgeon Dr. Reebyee gave me the confidence and freedom to do implantology on my own and to be able to tackle some cases that I wouldn't have tackled without him by my side.
What is the most satisfying aspect of your practice?
The most satisfying part is growing. It is not about growing financially, although that is important, but also growing the practice in terms of services. When I started my practice, I was a restorative dentist — I didn't extract teeth or do root canals; I did only fillings and crowns. And we didn't even restore implants at the beginning. But over time, slowly we added nearly every discipline to the practice, and I am proud that we have evolved into a practice where we can take a patient from beginning to end and do almost everything here. If clinically, we cannot achieve the result or address the complexity that the patient needs, I can work with a specialist. It is also satisfying to see my team members grow. I have seen their knowledge grow, and I love seeing how they get excited about learning new things and not staying stagnant.
Professionally, what are you most proud of?
We have all grown in many aspects, and the practice has grown along with this. We are a general practice, and we can also provide a broad range of services for our patients quite well.
What is unique about practice?
We can give complete, complex dental care in a modern location. We continue to evolve and add more services within our practice. And we are doing this type of complex dentistry all while being a network insurance provider. We take insurance; we submit the claims; and we take insurance fees, while maintaining clinical excellence, productivity, and profitability. It is unique that we can service insurance patients and give them the option to say yes to the best.
What has been your biggest challenge?
My biggest challenges are the team and insurance. I have an unbelievable desire and the clinical ability to do many procedures, but can't do them alone. I have to cultivate, motivate, and inspire team members to want some of those same things — to push them to really grow out of their comfort zone. Also, dental insurance has changed patients' mindsets. Insurance affects your fees, and a majority of our patients are still a part of the general practice. Insurance affects that component of our practice so greatly that it feels as if we are caught in a hamster wheel dealing with the small things related to the general practice, so we can miss out on some of the bigger opportunities going on around us.
What would you have become if you had not become a dentist?
Part of me is afraid that if I had not completed the 6-year dental program, I would have gotten lost and unfocused in college. But if I had not become a dentist, I would have been a businessperson and returned to grow and expand the family business. Probably my parents would have forced me to get an MBA in business to utilize more advanced knowledge to help build and grow the business.
What is the future of implants and dentistry?
That is a tough question because over time, the implant business model will change. In the United States, currently 20% of general dentists are placing implants. I estimate that figure will jump to 50% in the next decade. I envision that a majority of implants will be placed by general dentists. I see dental implant companies feeling pressure to provide more value-driven implant pricing options and not necessarily service-driven implant options. I think we will see more consolidation in implant dentistry allowing major companies to provide a value proposition to service general dentists who may not need as much rep support outside of the initial beginning phase. Over time, there will be a greater need for dental implant growth within the U.S. market. Patients are living longer, and we have unbelievable solutions that are proven to work over the long term. I think we will see significant changes in materials, biological coatings, and maybe a move to zirconia. The future is very bright. It's a great time to be an implant dentist.
What are your top tips for maintaining a successful practice?
Continuing education — if you ask professionally successful or financially successful dentists their secret, I think they have one thing in common. They invest in education that drives, motivates, and inspires them and, in turn, motivates and continues to create growth in their practices. When your practice grows professionally, it will grow financially as well.
Investing in a digital camera — it is really inexpensive. If you can take photos and share them with patients to show the condition of their mouths, you can also document and show them what's possible to improve their dental health. You can show other cases similar to their own to give them confidence in what you're doing, and how you're doing it. My practice has grown through the use of digital photography. Patients are skeptics. But digital photography creates frank conversations and opens doors.
You can't complete this journey alone — to grow your practice to significant heights means you must take other people along with you. You must partner with other dentists to learn. And team members have to grow with you, so always encourage them.
What advice would you give to budding implantologists?
Never stop learning. Implantology, unlike anything I have done in the past, is like a rabbit hole; you never know how deep it goes. There are many aspects, like single tooth implants, complex grafting, soft tissue procedures, multiple implants, full arch cases, zygomas, and full reconstructions, just to name a few. You can dedicate your professional career to mastering implants and never finish learning. Partnering with someone in a surgical specialty or surgically oriented dentist whom you can learn from and grow together presents an unbelievable opportunity.
Take calculated risks and push yourself — never to the detriment of the patient — but know that you can probably do more than you think. Realize when you are outside of your comfort zone. If you are not clinically competent to do a certain procedure, don't do it. Instead, work with another dentist, a specialist, or refer your patient to someone who can help.
What are your hobbies, and what do you do in your spare time?
Outside of my work and family time, my only hobby is playing golf. I have a 6 handicap.
I spend 25-30 weekends per year inspiring other dentists to get the most out of the professional and personal lives at various speaking events and leading hands-on workshops at my training center.
Recently I started my own podcast — T-Bone Speaks (www.TBoneSpeaks.com). This podcast allows me to share my thoughts and knowledge to wider audience.
I am a husband of 15 years to a wonderful, brilliant wife who has kept me on my toes and supported most of my crazy ideas. We have three wonderful children — ages 10, 8, and 6.
Top 10 favorites

Tesla Model S
Digital camera
Sirona ORTHOPHOS SL 3D
CEREC by Sirona
Titleist® Vokey sand wedge
Zoom H6N podcast recorder
iPhone® 6 Plus
Taking a nap
Family vacations
Podcast app
Stay Relevant with Implant Practice US
Join our email list for CE courses and webinars, articles and mores