A fair and affordable patient-care financing solution
During a recent interview with Proceed Finance's CEO, Dave Roehr, and Senior Director of Sales, Brad Bailor, on patient-care financing, Dr. Justin Moody and his team from top dental industry podcast "Dentists, Implants & Worms," opined, "Proceed Finance really has built a better mousetrap." As a patient-care financing company with a new, industry-disrupting finance model, that was high praise.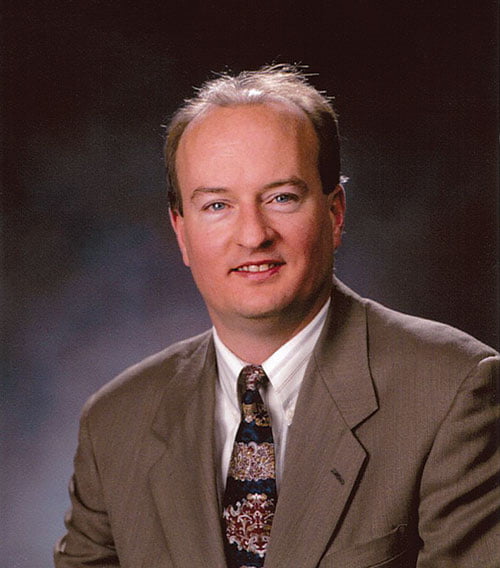 Dave Roehr, founder Proceed Finance
Cabela's and a vision for better financing
Proceed Finance started with the seed of an idea by founder Dave Roehr. Prior to founding Proceed Finance, Roehr was CFO of Cabela's Inc. and had led the outdoor outfitter into the world of unsecured credit and finance. Under his guidance, Roehr created Cabela's wholly owned finance institution, World's Foremost Bank, the exclusive issuer of their popular Cabela's/VISA co-branded credit card and, as the bank's CEO, grew its assets to more than $2 billion over his tenure.
After departing Cabela's, Roehr, a former CPA and tax consultant, found himself talking with several dentists and oral surgeons about the difficulty providers had in aligning existing high-interest, high-penalty financing practices with their care-driven vocation and sensed an opportunity. Cabela's customers had used financing to purchase sporting goods and outfitter trips, but Roehr believed a fair and affordable patient-care financing solution could give people purchasing power for something much more valuable — their health. Proceed Finance was born.
Building a better mousetrap
The need Roehr identified isn't new, but the Proceed Finance approach is. Financial studies show 6 out of 10 Americans don't have $500 in savings for emergencies or unplanned out-of-pocket expenses, and the American Dental Association's dental care financing studies point to cost as a leading reason adults opt to forgo dental care at much higher levels than they forgo prescription drugs, eyeglasses, and mental and physical health services. Patient-care financing bridges this gap, but current financing companies are regularly rated poorly by both customers and objective third-party credit-rating sites like Credit Karma and have been at the center of journalistic inquiries about consumer protection and lending practices by sources like The New York Times.
Proceed Finance's business model was built with the needs of providers and dignity of patients at its core. Understanding the lingering havoc wreaked on consumers' credit scores by the 2008 recession and the lack of patient-friendly credit options in the medical/dental space, the company developed an approval process that fully funds procedures for patients with FICO scores ranging from 640 (Fair) to 850 (Exceptional), which covers nearly 75% of recognized credit score ratings.
Proceed Finance omitted from its processes industry-standard practices that were detrimental to borrowers, such as retroactive interest rate penalties for late payments (which pushed some rates to over 30% interest) or partial approval to lower-FICO patients. Proceed Finance also looked critically at interest rates, starting their rates at 4.99% and capping them at 15.99% — significantly lower than the 26.99% interest rate imposed by some existing lending companies. Funding ceilings were set at $55,000 per procedure, higher than any competitor in the industry, and loans offer terms of up to 8 years, also an industry-leading move.
The goal of implementing these patient-centric processes was to put both credit and treatment within financial reach for patients, leading medical and dental financing away from "predatory" lending practices by presenting a new option for a "do no harm" patient-care financing offering.
"Unlike our competitors, we didn't want to penalize patients arbitrarily for things like a late payment, or only partially fund their treatment — no one wants implants that are two different colors from two different procedures! We wanted to treat everyone with dignity, use credit as a steppingstone, and help dentists deliver quality treatments that increase the bottom line," says Roehr.
Partnering with providers to boost practice profits
One of Proceed Finance's cornerstone concepts is the idea of quality patient care financing serving as a mechanism for supporting dental practice growth. After seeing how financing supported incremental revenue growth for Cabela's, Roehr developed Proceed Finance's processes to help dental providers increase their case acceptance and experience that same incremental growth factor through effective financing. Proceed Finance's large FICO credit score acceptance range means a larger pool of potential clients for dental service providers. If a practice can add one or two additional cases per month through financing, the result will be higher revenues and net profits. In addition, as a former CPA and consultant with experience in business valuations, Roehr knows taking small steps to increase revenues through financing can help dentists and oral surgeons increase their practice valuations by up to 30%.
Besides the competitive advantage of offering the most consumer-friendly financing in the marketplace, providers also benefit from Proceed Finance's core concept of financing with dignity. Treating patients well in the financing experience creates intangible value for the practice, one that manifests itself in referrals and repeat business.
Offering onboarding and support, one practice at a time
The Proceed Finance model also differs from other offerings in the support it provides to dental practices and providers. Proceed Finance staff assist provider staff in implementing the instant pre-qualification application process, as well as exploring scenarios patient care and coordination staff might experience with live patients. Proceed Finance also offers collateral and informational tools to help dental staff talk with patients about financing options and explain how financing options make procedures more affordable.
"There's great opportunity for dental providers to improve their care to customers with Proceed Finance — dentally, financially, and interpersonally," says Roehr. "Treating patients better financially builds relationships and creates opportunities for revenue growth in ways most practices never imagined. And that combination of smart relationships and smart growth is what Proceed Finance is all about."
This information was provided by Proceed Finance.
Stay Relevant with Implant Practice US
Join our email list for CE courses and webinars, articles and mores