Editor's intro: Novadontics software addresses the challenges faced in everyday dental practices. Read about the many tools available for business, clinical, and front-office applications in this product profile. 
Make Novadontics the newest member of your dental team
Novadontics software gives you unparalleled dental technology built specifically to improve your dental practice management. With industry-leading business, clinical, and front-office tools, including electronic prescriptions, monthly business metrics, mobile computing, quality continuing dental education, third-party products, and more, our technology enables you and your team to improve patient care while growing your business.
Elevate your patient management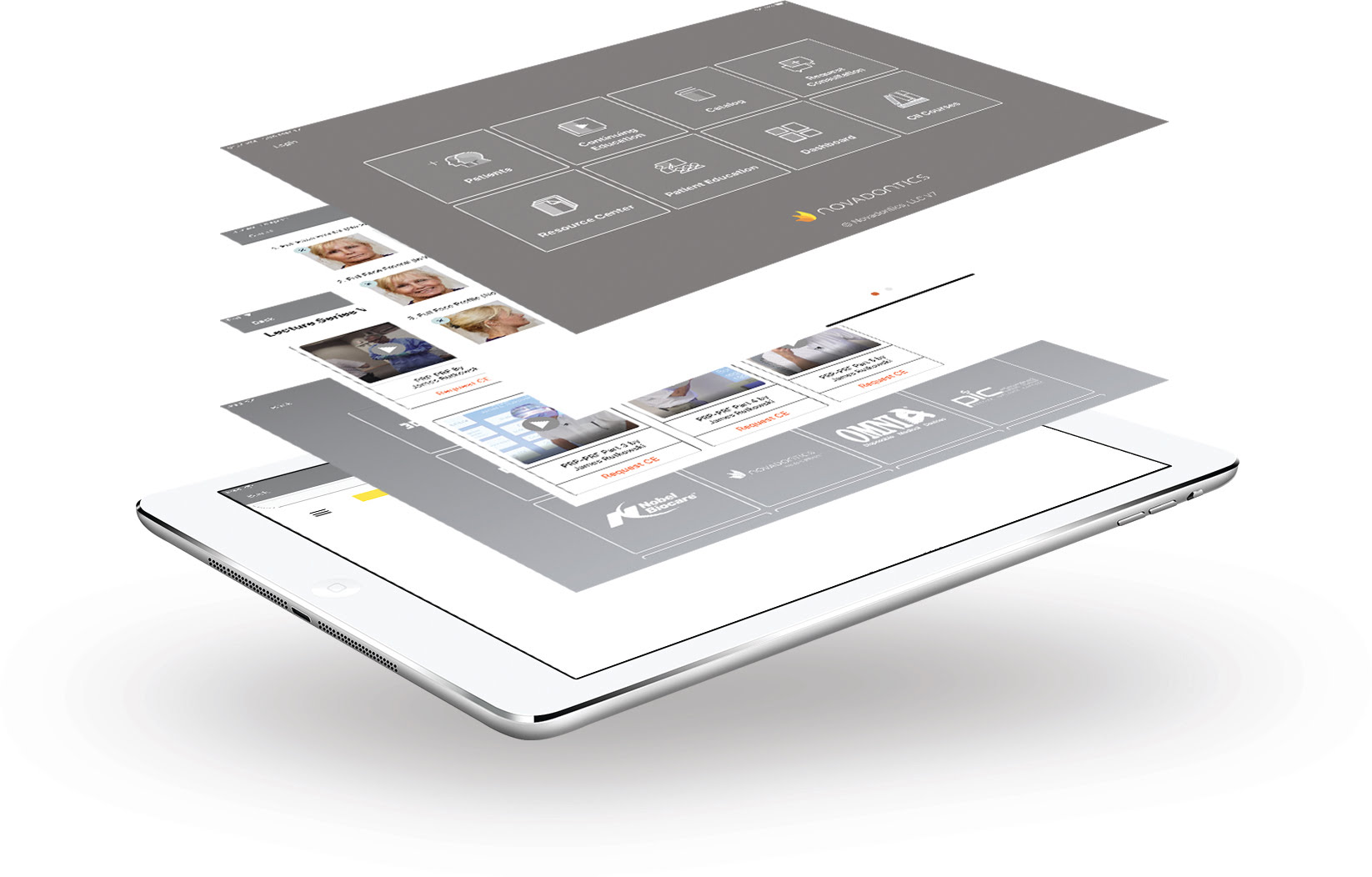 Because we recognize the challenges and concerns you face in making a choice about the dental therapy options available for your patients, we created a technology-enabled, data-driven process to ensure that you have all the necessary information at your fingertips to ensure a stress-free process and perfect outcome. We call our proprietary method Digital Treatment Optimization™.
Our cutting-edge technology provides a smart checklist via app and desktop applied through data and technology-driven, cloud-based software that streamlines and foolproofs the implant treatment process. This proprietary treatment approach enables clinicians to perform complicated procedures in a predictable fashion.
Anytime, anywhere mobile EMR access
Revolutionary Cloud-based Technology built to help manage your practice anytime, anywhere and sync changes to any device for up-to-date real time information.
Conveniently chart on-the-go whenever and wherever. Novadontics innovative iPad® application enables its users to work from any location. With a swipe of a finger, you can quickly review patient charts, review notes, and refill prescriptions.
Chart faster and more accurately with Nova Intellechart™. Created by a dentist for dentists, Nova Intellechart is setting the standard for cloud-based EMR technology.
Grow your referral network with Nova Shared Care™
Import or share clinical information with other dental care providers, locally or across the country. Easily locate practices already in the Novadontics Shared Care Community. Compare multiple diagnostic images from multiple practices in a secure, HIPAA- compliant environment.
Streamlined support
Novadontics offers extensive support network via online and onsite intervention for all activities ranging from consultations and treatment planning to in-office surgical, prosthodontic, and lab services.
User-friendly Operational Dashboard
Our new Operational Dashboard provides real-time, actionable insights into the most important financial and operational metrics for your practice. The innovative Operational Dashboard will help your practice answer critical questions related to collections and production with easy-to-read and understand charts and graphs.
Online Novadontics Academy
More than 1,000 dentists are using our comprehensive resource of 200-plus lectures, 100-plus clinical videos, 5 certificate courses, and more.
Exclusive savings
Novadontics offers tremendous capital equipment and products savings for up to 50% off from world-leading manufacturers such as Nobel Biocare™, Geistlich®, Salvin®, Piezosurgery®, Omnia LLC, Osstell LLC, Brasseler USA®, and others. We support our members by leveraging the power of many for your independent practice. We offer you better cost control, better revenue management, and better representation.
For more information or to start your free trial, please call 888-838-NOVA, visit us at www.novadontics.com, or email [email protected].
Visit us at Booth 217 at the 68th AAID Annual Conference in Las Vegas, Nevada, happening October 23 to 26, 2019.
This information was provided by Novadontics.
Novadontics software offers many benefits to the implant practice. For more on software choices, check out an article on open software options for workflow from 3Shape here.
Stay Relevant with Implant Practice US
Join our email list for CE courses and webinars, articles and mores