Rose Nierman says that checking medical insurance benefits for certain dental procedures can make certain treatments possible.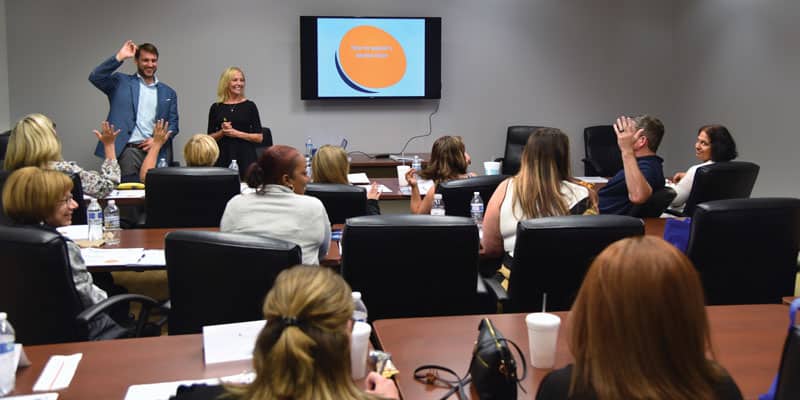 Rose Nierman explores some intricacies of billing medical insurance
An all-too-common situation that we see daily — your patient is in urgent need of extractions, bone grafting, and implants.  As you review the treatment plan, you advise your patient that his dental plan will reimburse for a small portion of the care at $1,500. Your patient is deciding whether he can afford treatment, and you are struggling to think of any avenue to help the patient afford this necessary treatment.
Has your practice considered checking medical insurance benefits? Today it is quite common for medical insurers to reimburse for extractions, bone grafts, frenectomies, sleep apnea appliances, TMD orthotics, oral surgeries, and other procedures. Many dental practices have incorporated a system to successfully bill medical insurance to increase access to care. Also, billing medical may be a requirement if you bill to dental, since many dental plans require that you bill surgeries to the medical plan before they process the dental claim.
There are some differences in medical versus dental billing, but there are also similarities that you can hang your hat on. Let's explore some of the intricacies of billing medical insurance.
Register as out-of-network provider
Most dental practices that bill medical function as out-of-network providers. While it is possible to become an in-network provider with medical insurers, it can be a lengthy process for dental practices, so it makes sense to start with out-of-network billing with your usual and preferred fees for services. I recommend that you contact the prominent medical insurers including United Healthcare, Cigna, Aetna, and "the Blues" to register as an out-of-network provider. Registration forms can typically be found on the insurer's website.
One of the main questions we receive at our "Cross-coding: Medical Billing in Dentistry" CE seminar is, "If we are in-network with dental insurance, does the in-network status automatically apply to medical insurers?" The answer is "typically no." Although this is not unheard of, the dental network status will not typically carry over into the medical arena.
Familiarity with medical policies
Become familiar with the coverage criteria for the types of services you provide. Why? The coverage criteria will determine if a medical insurer considers a service medically necessary.
Example: Subjective Complaints Medical Policy

Oral implants may be covered when trials of mandibular prosthesis have failed, and there is evidence of problems caused by inability to wear a mandibular dental prosthesis. These may include, but are not limited to, malnutrition, diet limited to soft foods, persistent pain, mucosal hypertrophy due to instability, and upper intestinal problems.
Example: Bone Graft Medical Policy

Coverage may be available for oral surgery procedures under either medical or dental plans. Necessity and appropriateness will be determined through review of corresponding diagnostics and a rationale of medical necessary. Need for bone graft used in conjunction with apicoectomies, extractions, and/or implants will be based on a clinical scenario in which normal healing cannot be expected.
ICD-10 (diagnosis) coding
Every medical claim requires at least one diagnosis code and allows for up to 12. When more than one ICD code is reported, the code representing the main condition, disorder, or trauma is listed first, with symptoms and secondary conditions to follow. For example, code K08.23 reports severe atrophy of the mandible. Report symptoms such as jaw pain, difficulty masticating, stomatitis, or dysphagia (oral phase) (ICD R13.11) secondarily.
CPT (procedure) codes
Every medical claim requires at least one procedure code and allows for up to six. There is certainly no shortage of codes available! Here are some common procedure codes used for surgical services:
CPT 21215 Mandibular bone graft (includes obtaining graft)
CPT 99070 Specific supplies and materials (i.e., allogenic grafting material)
CPT 21248 Reconstruction of mandible or maxilla, endosteal implant (e.g., blade, cylinder); partial — three or fewer implants
CPT 20680Removal of implant due to complications, deep
CPT 20670 Removal of implant; superficial (e.g., buried wire, pin, or rod)
In addition to billing for oral surgery, sleep appliances, Botox, etc., be sure to cross-code and bill imaging such as a panorex view or CBCT (preauthorization may be required for advanced imaging).
SOAP reports
Your documentation to the medical insurer shows when treatment is a medical need. The medical insurer requires clinical notes to process claims and preauthorization requests, referred to as SOAP notes:
Subjective
Objective
Assessment
Plan
Effective dental practices are medically documenting care in this format. Utilizing a dedicated questionnaire for oral surgery, obstructive sleep apnea, and TMD cases supports medical documentation for the "subjective" portion of the SOAP note.
How can your dental practice gather the information from the patient that is needed to bill medical? Start with the questions that show the treatment is medically necessary. Pain, functional impairment, digestive problems, and a diet limited to soft food are common examples of conditions that changes the realm from "dental in nature" into "medical in nature." Nierman Practice Management has created a dedicated questionnaire of medical necessity, which is available to readers of Implant Practice US.
For a large portion of dental offices, the ability to cross-code and bill a patient's medical insurance for necessary procedures isn't simply a way to improve their bottom line. It's an important factor in the practice's ability to thrive in the current economy.
Medical billing support necessary for success
Don't go at it alone. If there was only one piece of advice I could offer, it would be to secure a support team that has your team's back throughout the medical billing process. Having that support team to turn to who can answer questions and help navigate the world of medical billing is priceless. Medical billing success starts with education, grows with implementation of repeatable systems, and is refined by continuing to gather the knowledge you need to level up your success.
Stay Relevant with Implant Practice US
Join our email list for CE courses and webinars, articles and mores