Making magical moments with implants
What can you tell us about your background?
I love practicing in Tampa — I grew up in Bradenton, not far from where I'm located today. I earned my undergraduate degree from the University of Florida and stayed in Gainesville to attend dental school, where I earned my Doctor of Dental Medicine in 2001. I served as an associate at two private practices located in North Port and Sarasota before coming to Tampa to buy my own practice in 2004. I chose to affiliate with Affordable Dentures & Implants® in 2007 and have been here ever since.
When did you become a specialist, and why?
I had minimal exposure to implants while studying at the University of Florida College of Dentistry. My passion for performing surgery grew; and as an early career associate, if patients needing extractions walked through the door, I made sure to help them.
I was able to nurture that passion even further once I began practicing at Affordable Dentures & Implants, due to the sheer volume of patients who needed extractions and tooth replacement. My interest in implants started growing around that same time because I saw how many of my patients struggled with their dentures, especially their lower denture.
I spent several years placing mini dental implants and eventually progressed to traditional root-form implant placements several years ago. Now I'm doing what I love to do — helping implant patients every day.
Is your practice limited solely to implants, or do you practice other types of dentistry?
Like our name suggests, we also offer dentures, extractions, partials, and more. We can place implant crowns, implant bridges as well as administer basic bone grafting and crestal sinus lifts. My goal is to provide a range of tooth replacement solutions because every patient is unique.
Why did you decide to focus on implant dentistry?
My staff and I educate every single patient on the benefits of implants. We see every day the measurable improvement in an implant patient's quality of life. It motivates me just seeing them realize in that moment how implants have changed their lives for the better.
Do your patients come through referrals?
My practice has operated for almost a decade, so many implant patients do come in as referrals. I have also found that patients today often are implant savvy — they come in having done some research into the procedures and understand the lifelong benefits.
How long have you been practicing implant dentistry, and what systems do you use?
My full leap into operating an implant practice began in 2011, and every year gets more exciting thanks in part to technological advancements. I now have 10 operatories and purchased a Carestream CS 8100 cone beam imaging system, which has helped advance my practice tremendously. While I don't perform a lot of guided surgeries, being able to unlock that 3D view is paramount in treatment planning implant placement. And my patients love it too.
My favorite feature of the practice, though, is our in-house dental lab. It is a tremendous advantage for patients to not have to wait for an outside lab, and for me to directly interact with the lab technicians and follow my cases. Actually, our lab staff loves being able to speak directly with patients, too — it's rewarding for them to see their hard work pay off.
We recently invested in technology from Ivoclar Vivadent to offer the Ultimate Denture, made using high-pressure injection. Most patients are electing to pair their implants with this denture style since it provides such an accurate and precise fit. It's really remarkable.
What training have you undertaken?
I took an 8-month Implant Educators course through the University of Florida College of Dentistry and earned my fellowship in the International Congress of Oral Implantology. I was later able to pursue and earn a mastership in the same organization after attending Live Implant Training with Dr. Virgil Mongalo. There is a tremendous confidence benefit to exercising with live cases under instructor supervision.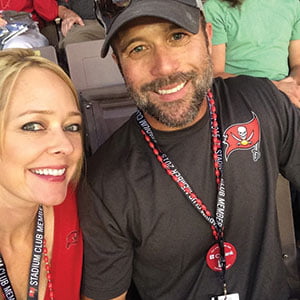 I also hold a fellowship with the American Academy of Implant Prosthodontics, and completed the BioHorizons® TeethXpress® course under Dr. Justin Moody, another great mentor of mine. Dr. Moody also facilitates a wonderful implant study club, where practitioners can offer peer review and continue advancing their clinical skills.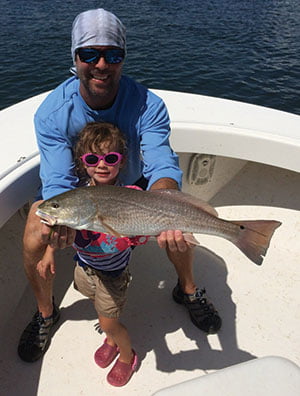 Who has inspired you?
Dr. Andy Burton, who owns and operates Affordable Dentures & Implants in Nashville, Tennessee, is a great inspiration whom I am fortunate to call a friend and colleague. Drs. Mongalo and Moody helped inspire me to build a successful implant practice, as did Jim Perry of Affordable Care. Dr. Michael Tischler has also given great advice on workflow improvement and is doing fascinating work within the world of full-arch zirconia prosthetics.
What is the most satisfying aspect of your practice?
For me, it's all about the patient who hasn't smiled in 20 years. To get that person to smile again is a magical moment.
Tying implants into that experience makes it even more rewarding since the prosthetic doesn't move. And when our lab delivers an esthetically gorgeous overdenture, the patient looks like a million bucks. I wouldn't trade that for the world.
Professionally, what are you most proud of?
My practice grows by the month in implant volume, and so much of that is due to my staff. They're kind, relatable, and know how to balance the important educational message of implants with a sense of respect for the person sitting in the chair.
What do you think is unique about your practice?
I am big on patient service, so that is a big focus for our whole team. The staff and on-site lab technicians share my vision for the patient experience — that they walk out with a beautiful new smile they love in a timely manner.
We don't make false promises to the patient. We do what we say we're going to do. That's a matter of loyalty to the patients who have chosen us to help them make this monumental change in their lives. If a patient comes in with an issue with their prosthetic — even if it's well past the 12-month service period — we're going to take care of it for them.
What has been your biggest challenge?
It's not easy to make every patient happy. Some patients have trouble adapting to dentures. So I try to present a range of solutions and advise patience.
What would you have been if you didn't become a dentist?
You know, it's funny — I would probably be fixing up old houses or automobiles. Having tools in hand and rolling my sleeves up aren't so different from implant dentistry in some ways.
What is the future of implants and dentistry?
More than 180 million Americans are missing one or more teeth. It's staggering. So I see implant services growing and becoming a realistic solution for more people. I'm able to keep my implant fees affordable because of the investment in the lab and pass that cost-saving advantage down to my patients.
You're going to see more treatment avenues open up, especially those that don't harm virgin teeth like bridges. Implants are predictable, long-term treatment options — and patients already recognize it.
What are your top tips for maintaining a successful specialty practice?
There's nothing more valuable than hiring great staff — and keeping them happy. We have staff dinner outings and a quarterly bonus program based on implant volume. It comes back to sharing that vision for what a modern implant practice can be.
Successful practices make patients happy by giving them options. Thirty years ago, edentulous patients didn't have many choices. Today, there's more choice than ever.
Managing implant inventory is crucial. If a patient walks in and wants implants, I'm not going to make them wait. Developing a good relationship with your implant manufacturer rep is key. I choose to place BioHorizons implants, and we keep what I need properly stocked — not overstocked.
What advice would you give to a budding implant dentist?
Hands-on training is so important. Didactic training opportunities are great, but actually diving into live surgery is completely different. I have been fortunate to study under the eye of some really fantastic instructors.
Try coming back from live instruction and settle on an easy case — one with lots of bone, great width, and height. Placing a single tooth system in the first upper or lower molar is a highly predictable procedure, unlike anterior placements in the esthetic zone requiring more sensitive technique.
What are your hobbies, and what do you do in your spare time?
I have children aged 2 and 4, so my hobby time is at a minimum! Still, I love to fish, hunt, and stay active in the gym or on the running trail.
Top 10 favorites

My wife and kids
Taking 3D scans on my Carestream CS 8100
Skiing
My A. Titan balloon for intracrestal sinus lifts
Inshore fishing
BioHorizons® tapered internal implants, ball abutments, and housings
Zest Anchors® LOCATOR® system
ProSmiles Dental Studio in South Dakota for fixed single tooth crowns
My new Ultimate Denture
Tampa Bay Buccaneers football — go Bucs
Stay Relevant with Implant Practice US
Join our email list for CE courses and webinars, articles and mores