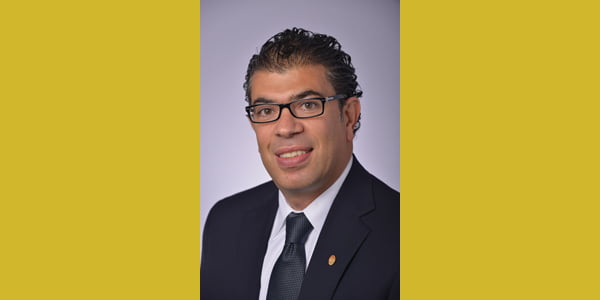 It is an exciting time to be involved in implant dentistry. As a periodontist who has been involved in implant dentistry for over 25 years, I am very excited about the future of dental implants. Digital workflow, starting with digital radiography, makes diagnosis and treatment planning more accurate than ever. From 3D imaging, printed models can be generated that will allow for the planning and printing of surgical guides that will make implant placement more precise. Guided implant placement has become more accurate allowing for implants to be placed in an ideal position, depth, and angulation that will result in restorative-driven implant placement. As a result of improved guided surgery, complex implant treatment is becoming more accurate and predictable, especially for less experienced clinicians.
Today, with implants placed in a guided and controlled way, the final restoration can be done using CAD/CAM technology. The use of intraoral scanners can give the restoring dentist and the laboratory technician several restorative options that will provide patient-specific solutions. It is my opinion that implant dentistry is shifting greatly from analog to digital.
Biologics such as allografts, xenografts, and bone-morphogenic proteins have been widely used in recent years to regenerate bone and permit compromised cases to be treated with dental implants. Advanced research in regenerative medicine shows great promise for tissue and bone regeneration. The application of stem cell technology can hopefully make some impossible implant therapy in compromised cases possible to treat with dental implants.
Modern implant designs and geometry allows for better primary stability that can predictably allow for the placement of fixed provisional restorations at the time of implant placement.
New surface technology such as Trabecular Metal™ (Zimmer Biomet) material, a highly porous tantalum (a natural element), has been extensively used since 1997 in orthopedic hip, knee, and spine implants to achieve anchorage through osseoincorporation, a combination of three-dimensional bone in-growth through the interconnected pores, and conventional osseointegration (bone on-growth) with the internal and external surfaces of the material. This can enhance secondary stability that can predictably allow implant placement in medically compromised patients as well as compromised sites and possibly allow for early implant loading.
Since more patients demand dental implants using a minimally invasive approach, the use of narrow diameter implants such as the Eztetic™ Implant (Zimmer Biomet) with platform switching makes implant placement in the esthetic zone more predictable. The use of short implants in recent years has become more predictable due to improved surface technology resulting in higher patient acceptance.
In summary, as we see an increased patient demand for implant therapy, treatment solutions with digital planning, and CAD/CAM restorations will continue to rise. I also see a great demand for narrow diameter implants in the esthetic zone as well as short implants in the posterior region that could possibly provide a great alternative to bone grafting.
Dr. Suheil M. Boutros
Suheil Boutros, DDS, MS, received his DDS degree from the University of Detroit Mercy and his master's degree and specialty certificate in periodontics from the University of Minnesota. He maintains a full-time private practice limited to periodontics and dental implants in Grand Blanc and Clarkston, Michigan. Dr. Boutros is a Diplomate of the American Board of Periodontology (ABP) and the American Board of Oral Implantology (ABOI) and is a Fellow the Academy of Osseointegration (AO) and the American College of Dentists (ACD). He serves on the Dean's Faculty as a visiting assistant professor at the University of Michigan. Dr. Boutros lectures extensively both nationally and internationally on dental implants, advanced bone grafting, and periodontal plastic surgery. He is the author of number of professional publications, including several textbook chapters.
Disclosure: Dr. Boutros is a consultant and opinion leader for Zimmer Biomet.
Stay Relevant with Implant Practice US
Join our email list for CE courses and webinars, articles and mores