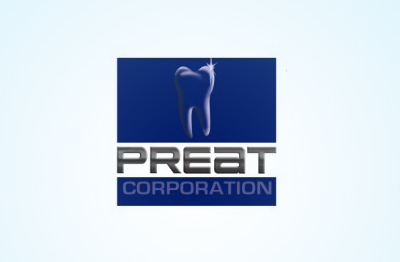 What Isn't New at Preat Corporation
Preat Corporation announces a new logo and new corporate headquarters. What isn't new at Preat?
Just 20 miles South on California Highway 101 from Preat's previous corporate headquarters in Grover Beach, California, Preat is excited to now call the 20,000 square foot space of 2625 Skyway Drive, Suite B in Santa Maria, California home. "Following our initial move, our long-term plans for our corporate headquarters include a state-of-the art Continuing Education Center and Digital Lab, a Technical Library for our internal team, a cutting-edge Show Room, and several other upgrades" says Chris Bormes, President of Preat.
Simultaneous to the move, Preat has launched a new logo. "Staying true to our established brand, we've maintained the custom Preat font but added an implant supported tooth. With the expected growth of the implant market, Preat is well positioned to meet the needs of the industry. We felt this was an opportune time to rebrand to a logo which better reflects the extent of our technical expertise and product portfolio." says Madelyn Stringham, Director of Marketing.
More exciting news and updates are to follow from Preat in the coming months.
ABOUT PREAT CORPORATION
Preat Corporation is best known for their extensive implant and attachment technical knowledge and expansive product line. Supporting nearly all major implant platforms and implant attachment systems, both new and old, Preat has built-up an industry leading technical support team in parallel to manufacturing their high-quality implant components.
For more information, contact Preat at 1-800-232-7732 or visit Preat.com
Preat Corporation
Madelyn Stringham, Director of Marketing
Preat.com
1-800-232-7732
madelyn@preat.com