Dr. Lou Shuman and Diana P. Friedman explore the engine that drives new patient referrals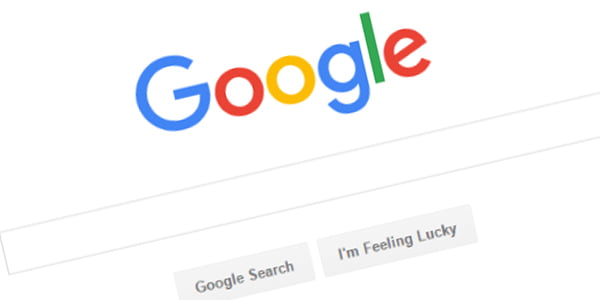 Your practice website is live. Mission complete, right? Not quite.
Your 24-7 online mission has just begun. With more than 139 million consumers using the Internet to seek healthcare information each year1, a critical part of marketing your practice online is making sure your current and prospective patients can find you. With so many dental practices beginning to compete in the online marketplace, search engine visibility is a must. Achieving this objective means leveraging search engine optimization tools, social media and paid online advertising.
Search engines such as Google®, Bing®, and Yahoo!® are used by millions of online consumers to search and find information. In fact, 93% of consumers worldwide use search engines to find and access websites.2 Search engines crawl records of millions of web pages, and then employ a myriad of algorithms to determine which pages are most relevant to the user's specific inquiry. Based on these algorithms, search engines rank the results. This is critically important as 95 percent of search engine users never go beyond the first page of findings.3
Having a solid search engine strategy is vital to the success of your practice. Your strategy should include ongoing evaluation of your website performance in search engines, monitoring the search terms used to find your site, and measuring your performance and placement against competitors in your area.
An "organic" search result occurs when prospective patients search using terms, such as "Seattle WA dentist," and are provided results most relevant to those terms by the search engine. In addition to organic ranking, businesses can also pay search engines so they appear at the top of the results when certain terms are entered.
Search Engine Optimization (SEO)
Effective SEO increases the visibility of your website in search engine results based on the users' search terms. In order to maintain a high ranking in search listings, you will want to ensure that you have relevant and fresh content on each page of your website.
For example, perhaps your goal is to incrementally grow your revenue by targeting new patients who would be good candidates for implants. You would want to include rich content, copy, and images within your website that is specific to implants, coupled with the keywords associated with implants.
Optimizing SEO is not a one-time activity, but rather an ongoing process. Search engines change their algorithms and crawling rules frequently, so it is imperative to have a specialist reviewing your online search (such as Google Analytics) results on a monthly basis. A specialist can take corrective action to proactively optimize your website results.
Pay Per Click (PPC)
Pay Per Click (or PPC) are paid searches that appear before organic search results and increase online visibility. The advantage of PPC is that you pay only when your advertisement is clicked. To guarantee your practice shows up at the top of a search engine results, you bid on select keywords that are relevant to your practice. Using a paid search service such as Google AdWords, you select a keyword and the amount you are willing to pay when you show up at the top of the page, and someone clicks on your link. The amount you ultimately spend is dependent on two factors:
The maximum budget amount for a given keyword.
The amount of clicks your link receives within your maximum budget.
PPC advertising requires that you create ads that contain a link to the corresponding keywords on your website. These online campaigns can be a great way to get you and your website in front of potential patients. A November 2010 Sesame Communications study focusing on the PPC campaign performance of 63 practices over a 60-day period, found that:
79% of consumers calling the practice, based on Google AdWords, self-identified themselves as new patients.4
9.5% of all consumers who clicked on Google AdWords ads called the practice–a very high conversion rate.This indicates that consumers are more sophisticated, and when clicking on PPC advertisements, they are advanced in their purchase cycle and ready to purchase the service researched.5
On average, PPC campaigns generated nine new patient calls per practice, with the average cost per lead less than $50, compared to a national average of $275 for new patient acquisition.6
Keywords
What is a keyword? A keyword plays an important role to increase traffic to your website. A keyword typically refers to one of three things in an online search.
First, in PPC campaigns, a keyword is the actual word or phrase you bid on in your online campaign. This is the most consistent use of the word, since it is used uniformly across the industry.
Second, a keyword can refer to an actual line of code that was commonly used in websites, known as the Meta Keyword element. Due to the exploitation of websites listing hundreds of "keywords" to show up for various searches, the use of the Meta Keyword element has been mostly abandoned. In 2009, Google and Bing both announced that their algorithms completely ignore this element.
Finally, a keyword should be a compass for search engines to navigate and find you. It should be a broad list of terms and phrases that describe services and terms that you want to target with your website. These keywords should then be incorporated into your content and website. Ultimately, the way to target a keyword is mentioning your services and location that makes sense and are relevant to your practice. After including keywords in your content, it can take several weeks for a search engine to process your submission.
Is it critical to be ranked number one? Number one is nice, but it isn't necessary. The focus of your SEO efforts is not to be number one, but to get new patients to find your website and ultimately become new patients.
To understand if what you're doing is having a positive impact on your practice, you should regularly check Return on Investment (ROI) data points such as website traffic and the referring URLs, as well as using unique phone numbers to identify where your new patient calls are coming from. So you can measure ad impact, look for a service provider with the ability to track the calls from search ads, even after they land on your website.
The value of being online 24-7 for prospective patients to find you cannot be overstated. In a 2010 survey, 75% of dental professionals reported that their practice website and online search campaigns are the most effective advertising for their practice. They agreed these online tools are more valuable than direct mail marketing, magazines, yellow pages, television or radio advertising.7
Think about where you would turn to find a new product or service. If you needed to find a physical therapist, would you start flipping through a phonebook with limited information, only to later call each therapist to learn more? Probably not. Most likely, you would go online and find the physical therapist that is right for you by reviewing his/her website. And that is exactly what your patients do.
In the next installment, we'll investigate the affect of social media in marketing your practice, and how combining online advertising, SEO and social media can positively impact patient acquisition and retention, and accelerate practice growth.
Mangano J, (2011) Despite Reports of Decline, Health Websites Retain Popularity. comScore, https://blog.comscore.com/2011/08/health_websites_retain_popularity.html (accessed November 1, 2011).
Branckaute, F, (2010) Search Engine History Performancing.com, https://performancing.com/search-engine-history/ (accessed November 1, 2011).
JeanJean, L, (2010) Search Engine Marketing—Part 1: Pay Per Click. Advisor Websites, March 3, 2010, https://advisorwebsites.com/blog/marketing/search-engine-marketing–part1-pay-per-click/ (accessed November 1, 2011).
Friedman DP, Li R (2011) Know Who You're Looking For and How to Find Them. Dental Products Report, https://www.dentalproductsreport.com/dental/article/know-who-youre-looking-and-how-find-them (accessed: December 28, 2011).
Friedman DP, Li R (2011) Know Who You're Looking For, and How to Find Them. Dental Products Report, https://www.dentalproductsreport.com/dental/article/know-who-youre-looking-and-how-find-them (accessed: December 28, 2011).
Sesame Member Survey, 2010, Sesame Communications.
Sesame Member Survey, 2010, Sesame Communications.
Stay Relevant with Implant Practice US
Join our email list for CE courses and webinars, articles and mores