Dr. John C. Minichetti discusses the many benefits of study clubs

With the increased utilizing and technological advances in implant dentistry, it's hard to keep up. The dental implant study club is a way in which clinicians can get together on a regular informal basis to share scientific, practical, and clinical information. The knowledge and techniques gained from such group sessions benefit all participants involved.
History
Dr. Michael Cohen, the founder of the Seattle Study Club®, reported (Cohen 1992) the advantages of the dental implant study group on the local level as a means to educate and increase patient referrals to the implant dentist. His initial concept was based on the team approach to implant dentistry with the surgical specialist training and educating his various referring dentists in multiply facets of implant dentistry.
Ken W. M. Judy, DDS , Chairman of the International Congress of Oral Implantology (ICOI), created the concept of the dental implant study club supported by a worldwide implant organization in the early 1990s. Through the ICOI national networking organization, local various study clubs emerged that were "ICOI sponsored." This sponsorship was helpful to the local study clubs in providing continuing education credits, speaker lists, agenda topics, certificates, club stationery, and other various ideas to create and continue a local program. The ICOI abandoned sponsorship of study clubs after almost a decade of support due to limited return in new members.
Rubenstein (1996) and several other well-known clinicians have advocated the concept of the dental study club. According to Christensen (Christensen 2001), dental study clubs provide a major opportunity for dentists to interact with other dentists and dental team members to learn in a friendly, non-threatening environment. In his opinion, they afford members the opportunity to increase their knowledge and clinical skills in using new concepts, materials, techniques, and devices. Christensen strongly supports the study club concept and feels it should be encouraged in all clinical disciplines throughout the country.
Well-known author and speaker Frank Spearw (Spear 2002), has taught numerous continuing education courses utilizing the study club concept. He identified the following criteria for success:
a respected mentor
open feedback
multiple points of view
a clear mission and structure
attention to the changing needs of the participants over time
In 2004, the American Academy of Implant Dentistry (AAID) began sponsorship of implant study clubs. Its mission was to help promote a national and worldwide support system to the existing local implant study groups by its credentialed members. The role of the AAID is to supply the local organization with ADA/AGD-approved credits if needed, speaker lists, support, and marketing. To date, there are over 50 dental implant study clubs under the AAID umbrella.
The study club model
The formation of an implant study group is a win-win for the organizers and members. The organizer (implant study club president) helps to set the programming and study club format.
The study club could be organized in a number of formats — full day/half-day programs, lab programs, product update sessions, staff training, hands-on manufacturer programs, or even clinical sessions. The most popular study club scenario seems to be the evening session meeting. This allows doctors to attend the study club after work hours, without losing time from their busy practices. The total number of sessions over the year varies from club to club. Continuing education credits are awarded by a sponsoring organization based on the attendance hours of each session (available from the AAID, AGD, ADA, etc.) to their members.
Most evening meetings provide food to the participants to allow direct access to the meeting from their offices. The group meetings can be held at a local dental office, conference center, restaurant, hotel, hospital, or school depending upon the number of participants and budget of the group. Facility fees are passed on to the implant study group members through dues or registration fees.
Most dental implant study clubs have an officer or advisory board. This was originally recommended by (Cohen 1992) who proposed the surgical specialist creating a referral source. The AAID elevated this concept to a study club president, "who is a credentialed associate fellow of  their Academy." This provides a leader of the club who has a level of knowledge and clinical experience in both the surgery and prosthetics who can organize the educational needs of the group. As mentioned by Spear (2002), it is important to have a good mentor in charge of the study club. Credentialed members of the AAID or specialists help serve in this capacity.
Many dental implant study clubs have local names for the group, often regional in designation.
Although not necessary, individual study groups can draft bylaws for their clubs. Elections for a change of position of officers at the study club should be available to allow for continued existence. Often it's beneficial for the president or organizer to remain as long as not contested, so as to provide continuity in leadership, mentoring, communication with the group, and CE-sponsoring abilities.
Dues are usually collected by the organizer, determined by the costs of operation which cover speakers' fees, food and beverage, facility fees, audiovisual needs, etc. The club can apply for nonprofit status, although the club organizer should check with his/her accountant. Some clubs have corporate sponsors at their meetings. Implant representatives, dental supply companies, dental laboratories, marketing companies, website companies, and financial corporations are excellent sponsors that can help defray study club costs and contribute to the educational process.
The study club meetings
The implant study club allows a small group of doctors to meet locally and discuss a number of topics. Lecture formats seem to be the most popular. If they can be incorporated, clinical sessions are an excellent adjunct to the study club format. The smaller size of the local study group often allows for participatory involvement with either laboratory work or the "hands-on" model-type education. Case presentations by the members engage the audience and allow for the sharing of complications and troubleshooting.
For a newly formed club, literature review is an excellent way to kick off the group. The president could start his/her meeting with discussion of the articles. This not only shares important information, but also helps prepare members for credentialing in their organization.
Conducting a meeting is simple. The meeting is called to order before or during food service. Business news is announced, and opinions for future sessions are suggested. Case presentation can be performed by individual members prior to the main speaker or topic of the session. Introduction of speakers or lecture topics would follow. Any lab or clinical hands-on could then ensue.
With all the developments in implant dentistry, there are so many topics to present to the group. All aspects of implant dentistry are advocated. The use of various implant manufacturers' systems can be presented. Topics on dental implant treatment planning, marketing, implant surgery, prosthetics, staff training, diagnosis, medical evaluation, anesthesia, CBCT diagnostics, CAD/CAM technology, and other implant-related topics could be discussed. Some clubs may find it beneficial to discuss financial planning, practice management, general dentistry, or specialty courses in their program. The small size of an implant study club allows for open discussion of topics, techniques, or case complications in a non-threatening arena.
Study club organization
The local study club president as the organizer, takes attendance, keeps a list of members' names, office addresses, email addresses, and phone numbers. The local study group should market and make efforts to promote the attendance of the club members. The officers are responsible for awarding continuing education credits to the members and documenting attendance. Speaker surveys are a must to ensure quality of the presentations and programs, as well as to allow for planning topics of interest. SurveyMonkey® is an easy-to-use online survey service, although paper forms work for many groups.
The study club president can market his/her club to the group via emails or social media. By marketing the implant study club, the organizer or president promotes himself/herself as a leader in the dental implant field enhancing his/her image in the local community among patients and colleagues.
The AAID can support or supply local news press releases regarding the formation of an AAID study club. A newsletter can be produced by the club with abstract articles, announcements of AAID meetings course, etc. The newsletter would be distributed by the club to members and could also be used as marketing tool for non-members of the study club. Remember that new membership is necessary to keep the club alive.
Some of the country's leading clinicians have recommended the implant study club method of education as a great way for dentists to gather locally. This is a great way to share information with colleagues while gaining knowledge and camaraderie. With implant dentistry developing at an exponential rate, it may be time to consider the benefits of starting a dental implant study club.
---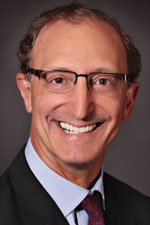 John C. Minichetti, DMD, is a general dentist who has been placing and restoring implants for over 25 years. He is a fellow of the Academy of General Dentistry (AGD) and the American Academy of Implant Dentistry (AAID).  He is also an honored fellow of the American Academy of Implant Dentistry and a Diplomate of the American Board of Oral Implantology/Implant Dentistry. Dr. Minichetti is a former faculty member of Fairleigh Dickenson University and Mt. Sinai Medical School and an attending at Englewood Hospital. He is Past President of the Northeast district of the AAID and President of the Bergen County Dental Implant Study Group, past Co-Director of the NY AAID Study Club at NYU, and Past Chairman of the AAID Research Foundation. Dr. Minichetti is a Past-President of the AAID.
Dr. Minichetti is the Director of the Dental Implant Learning Center where he instructs a yearlong "mini-residency" for dentists teaching both implant surgery and restoration. He is also the Director of the Las Vegas AAID MaxiCourses® in Implant Dentistry at UNLV, School of Dental Medicine and is on the faculty at the Zimmer Biomet Institute. He has published numerous scientific articles and lectures worldwide and can be reached at [email protected].
---
References
        E Cohen, M:  Study club creates more interest in implants. Dental Economics July 1992
        Judy KW. The future of implant education: a prediction. Implant Dent. 1993;2(1):1.
        Rubenstein JE, Corbett SM. The study club as a continuing education format for training in implant dentistry. J Dent Educ. 1996;60(3):297-301.
        Christensen GJ. It's time to revive dental study clubs. J Am Dent Assoc. 2001;132(5):677-679.
        Spear FM. My growing involvement in dental study groups. J Am Coll Dent. 2002:69(4):22-24.
Stay Relevant with Implant Practice US
Join our email list for CE courses and webinars, articles and mores