Digital dentistry is nothing new after all, but what if there was a way to bring all of your patient images, 2D and 3D x-rays together and treatment plan all under the same platform? Dr. Greg Gillespie is a master of this craft and operates his entire practice off of just one platform, DTX Studio software. Learn how he has created a fully digital practice with DEXIS products all powered by DTX Studio enabling him to engage his patients as he transforms their smiles.
DEXIS
DEXIS innovation is nothing new. After all, our recognized, trusted products are built on over 200 years of dental imaging expertise, combining leading brands including i-CAT , Gendex , Instrumentarium, SOREDEX , and NOMAD Pro 2. Today, over 150,000 offices trust DEXIS products around the world. DEXIS now includes a full portfolio of products including CBCT and Intraoral scanners, our legacy digital sensors and handheld x-ray system and DTX Studio Clinic, the next generation software. This complete digital solution works seamlessly together as well as with other systems to enhance the way you diagnose, plan, and treat patients in your practice. Elevate your patient outcomes with greater confidence — across the patient journey. With DEXIS proven solutions, you'll be able to treat patients from consultation to diagnosis to treatment to surgery and deliver appliances, all with the efficiency that you come to expect with the DEXIS brand you already know.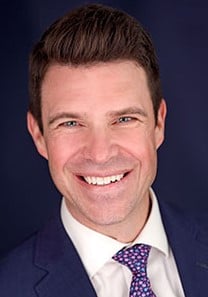 Dr. Greg Gillespie
Dr. Greg Gillespie maintains a private practice in Vancouver, WA. Dr. Gillespie practices with his partners and family members Drs. Brad and Dennis Gillespie. Together they focus on general dentistry with an emphasis on esthetics, implants, sedation and interdisciplinary care. Dr. Gillespie graduated from the University of Washington in 2006 and approaches dentistry in a progressive, yet conservative manner. His success in dentistry stems from the clarity of purpose and effectiveness of communication with colleagues, staff, and patients. His vision of comprehensive dentistry focuses on effective treatment planning and utilizing the best dental materials available including the incorporation of digital dentistry. He is involved in ongoing evaluations of the latest materials and techniques in dentistry and is a key opinion leader for several dental manufacturers. Dr. Gillespie holds a strong passion for continuing education, lecturing around the country and devoting hours to furthering his own knowledge in esthetics, implants, and dental materials. He is known for his personal and approachable style, with an enthusiasm for dentistry that is contagious.
HOST LISA MOLER
CEO/FOUNDER OF MEDMARK, LLC
Over an entrepreneurial career that spans over three decades, Lisa has grown a reputation as one of the dynamic forces in the American publishing industry. She began her advertising career by managing print and electronic media sales representing iconic media brands AZ Visitor, Phoenix Magazine, KTVK TV 3, Primedia, among other notable companies. She launched her dental marketing career over a decade ago with AZ Doctor of Dentistry, which she successfully published for over six years, before launching her current 4 other niche dental publications.
After founding MedMark, LLC in 2005, Lisa has launched numerous dental specialty publications that include Endodontic Practice, Implant Practice, Orthodontic Practice US, and Dental Sleep Practice magazine. As MedMark's CEO/founder and publisher, she leads the company's business strategy, while cultivating business development opportunities and establishing strategic industry partnerships.
Her high energy and extensive sales, marketing, and advertising experience combine to build a culture of performance, respect, trust, and collaboration.
Stay Relevant with Implant Practice US
Join our email list for CE courses and webinars, articles and mores