Editor's intro
Dr. Christopher Hoffpauir discusses how providing feedback and implementing positive corrective action can have a positive effect on your team and your stress level.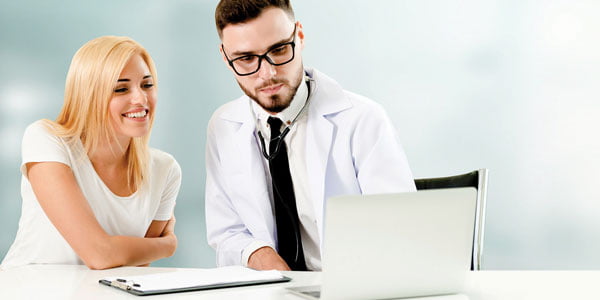 Dr. Christopher Hoffpauir discusses insights into providing feedback to employees
"You're unhappy. I'm unhappy too. Have you heard of Henry Clay? He was the Great Compromiser. A good compromise is when both parties are dissatisfied, and I think that's what we have here." — Larry David, Curb Your Enthusiasm
Taking corrective action in the workplace is an uncomfortable but necessary skill to cultivate. Whether you are the boss who needs to address a concern or the employee who is faced with the realization that your performance has been under some scrutiny, the bottom line is that both the boss's and employee's openness to the change can create a positive or negative outcome.
To the employee
Corrective action in the workplace is not a personal attack and not the employer's attempt to tear down or upset you. Corrections are an opportunity — a sign that your employer believes in you and wants to mentor you into becoming the valuable employee that he/she believes you can be. Sadly, many employees respond to constructive criticism either by becoming covertly hostile and apathetic or by quitting. But really listening and implementing suggestions shows that the boss's insights and the business are important to you. Your flexibility and cooperation are qualities that the boss will recognize and appreciate.
To the employer
Developing a corrective conversation with anyone about work performance isn't pleasant. Because we are all human, taking the time to correct and guide the employees to become better team members usually comes with the "cost of stomach lining" — it's uncomfortable. We lose sleep over finding the right words and worry about the effect of those words on the employee. But taking the time to discuss potential problems with employees shows that you deeply believe in their potential and want to help them reach it. It's what good leaders do.
First, you need to discover what is causing a particular problem. Look for the true basis for the issue. Do employees not understand their tasks? Is more training needed? Are the employees resistant to change or training? Do they think doing it your way will not give the results required? Are they afraid that they can't meet the standards set in the office? Are they covertly hostile? (If an employee is just hostile, he/she needs to be fired because a person who refuses to be led ultimately will be toxic in the workplace.)
How to elicit change
"Compliment-sandwich" technique
One of my favorite tips for correcting employees is to use the "compliment-sandwich" technique. Most employees will already be expecting a problem when they are called in for a conference. You can ensure that team members are in a receptive mood to receive instruction if you compliment them on something they are doing well before addressing the problem. Then introduce the problematic situation very gently and positively. Refer to the following example as a model.
"Henry, I wanted to tell you what a great job you did on that project for our new patient last week. I really appreciate all of your hard work. I also wanted to talk about an opportunity. I've been following your progress very closely, and I noticed that there is a task that you are doing that you can do an even better job at than you are doing currently. I have such high expectations for you, and I think you are an amazing team member. I just wanted to share this with you and see if we can work together on it."
Remember to add corrective action or task that you would like to see improved. Then return to complimenting.
"Henry, I'm glad that we got to chat. I'll check back with you next week to see what progress you've made, but don't hesitate to let me know if you need any help. By the way, before you get back to work, I wanted to say thank you. You make the hard parts of being the boss a lot easier because you are always so willing to improve."
Compliment at the beginning, deal with the problem, and then compliment at the end.
Conflict resolution
When a conflict involves two or more employees, the situation can easily turn into a "he said/she said." In this case, usually neither person hears what is being said, but each is filtering it through his/her own experience or feelings. The boss needs to make an effort to hear both sides correctly and let both sides know that they are valued. Refer to the following example as a model.
"You both are too important to me, and you are both too important to this team to let some misunderstanding come between you or decrease your effectiveness."
I invite them to calmly take turns telling each other their version of the situation. I emphasize that when this meeting is finished, and we all go back into the office, the problem will stay behind in the meeting room.
In a conflict like this, there is usually some bickering. To maintain decorum, each person must be given the opportunity to state his/her side of the story without interruption. It is very important that the team members explain what happened in facts only. Emotion in relaying the event can derail the entire process. The team members will get a chance to address their emotions after both sides have finished telling their version of what happened.
The following dialogue shows how a boss can moderate:
Employee No. 1 tells her side of the story.
Moderator asks employee No. 2: "How does what she said make you feel?"
Moderator asks employee No. 2: "OK, what do you remember happening?"
Employee No. 2 tells his side of the situation.Moderator asks employee No. 1: "How does what he said make you feel?"
Moderator: "Now that we all know how both of you feel, what compromise do you both propose to make sure this problem doesn't happen again?
I like to remind the two employees of Henry Clay's definition of a compromise, which introduces this article.
All team members should feel as though their contributions are celebrated by those above and around them. This helps people to achieve greatness. However, if both parties are unable to reach an amicable compromise, the boss needs to intervene and say what needs to be done. This may include reprimands, corrective training, or even firing the one or both team members. The important thing here is to give the team members the chance to find a workable solution themselves before going from "moderator" to "boss."
The job of moderator often falls to the office manager — and should. If that person is already embroiled in the situation or is a friend to one of the people in the conflict, one or both employees may become distrustful or expect a biased outcome. In this case, the owner will need to step in and act as moderator. It is important to note that even in the perfect mediation, no one will ever be 100% correct or happy. (Remember Henry Clay?) The goal is not to make everyone happy; the goal is to fix the problem.
An important part of correcting employees, both for clarity and legal reasons, is keeping a record of the intervention. In my office, I record all talks on Zoom, and the recording becomes a part of the employee's record. It is advantageous to record the interview because if the employee gets hostile or upset and claims it is because of something that you said, you can both can go back and listen to the recording and listen to the actual words used. (Remember we talked about words being filtered through our emotions?)  Employees should sign a form as part of the intake or hiring process that states that they submit to this policy. If they don't sign, they have already shown that they are unwilling and should not be hired.  A sample dialogue follows
Boss: Why did you get upset?
Employee: You just said I suck at my job.
Boss: I actually didn't say that. Let's listen to the recording and see why I might have come across that way. (Taking ownership of the misunderstanding from the first sign of trouble will assure the employee and ensure that they are in a receptive frame of mind). I can see where you could have taken what I said that way. But now that you pointed that out, let me rephrase that because I did not mean to imply that you suck at your job; I said that there are some procedures that you are doing that need to be improved.
Note the lesson here. Apologizing for how employees interpreted what you said doesn't cost you anything. It doesn't make you wrong and them right. It may, however, keep a situation from escalating and lead to improved performance.
Sadly, in some cases, immediate dismissal is the only recourse. Here are a few instances that should result in this worst-case scenario:
In a medical or dental office, taking shortcuts with the sterilization process, or anything that might endanger the patient, is a dramatic departure from employee training and procedures under the law.
Screaming or cursing at the boss or even a coworker is disrespectful. Epithets should not be used against anyone in the office, much less the person who signs the paychecks.
Drama is not allowed in my office, so much so that my new hire paperwork states that if someone brings drama into my office he/she will be fired immediately. I determine what "drama" means.
An employee who refuses to sign an action plan or written warning or is dismissive of the proposed corrective action and indicates that he/she isn't willing to change should be fired immediately.
Sleep well
Working together efficiently can affect every aspect of your business, from the front office to the operatory.  Taking the time to correct and guide team members usually does so at the "cost of stomach lining." As bosses, we lose sleep over formulating the right words to improve an uncomfortable situation. But if we deeply believe in our team members' potential, this is the way to help them strive for a better outcome. It's what good leaders do. Many of us can approach confrontation calmly; others will sweat through it or perhaps even become somewhat abrasive when put on the defensive. However, in the final analysis, remember that true leaders take their employees' failures as their own — and we share in all of the triumphs and victories too.
Editor's call to action
Providing feedback is essential for your team members to know how to improve. "Comfort, function, or beauty?" also discusses facilitating optimum teamwork. Read it here.
https://implantpracticeus.com/practice-management/comfort-function-or-beauty/
Stay Relevant with Implant Practice US
Join our email list for CE courses and webinars, articles and mores