Editor's intro: JoAn Majors, RDA, CSP® says that asking specific questions and observing patients will give you more information, help them feel valued, and increase case acceptance. 
JoAn Majors, RDA, CSP®, advises: Ask your patients the questions, and stay out of their way!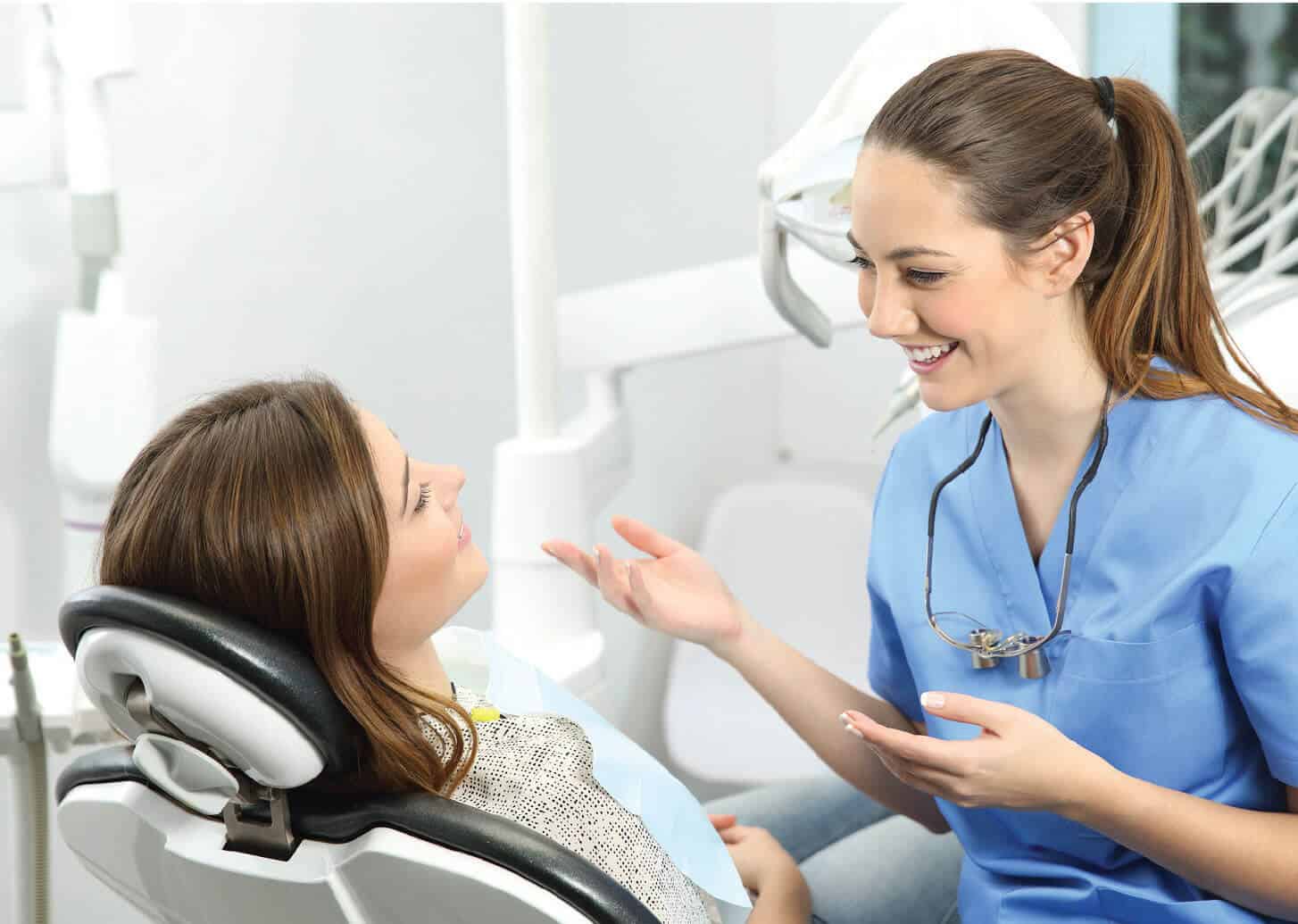 This is actually how we do it. I'm serious. We have mastered the soft skills in this area, and what we know is that when we use them and follow the systems in place, the patients will tell us exactly what they want. It's up to us to know what to ask and when to ask — also, to learn that at that moment, the best thing to do is to zip our lips! Be empathetic, listen, and stay engaged because if you understand the subtle art of asking questions, your patients will have more significant outcomes, and so will you. After all, dental providers LOVE predictability. If you believe the studies that 93% of communication is nonverbal, then you'll understand that it is not about asking yes-and-no questions like a robot in a medical office. It is about asking specific questions and observing — very carefully.
It's been my experience that many of us love the art of interviewing new patients to learn more so that our doctor can come in as the hero — mainly because we have worked as a detective, finding out more about patients' wants, needs, and desires. In our practice and the practices I work with, we believe this is serving our patients in a big way. Potentially, they are not as nervous. It can often seem more like a casual conversation with the team member. Patients also don't mind telling a team member or even asking his/her opinion about implant treatment because (with all due respect — remember, I am married to a dentist). It's not the fat-cat doctor but someone who might have a different insight. Better yet, the person patients are speaking to won't necessarily make their house note with the treatment discussed today. Don't turn your nose up and act as though this doesn't happen. I live in the real world, and many times this is the mindset of a patient. We've all had a patient say something like this.
If you have ever heard me speak or read my work, you know I share that in our office. We have a rule. It's pretty simple. Until we have a want, need, or desire, our doctor will not tip the chair back! It may sound strange, and it's been my experience that after teaching at the Misch International Implant Institute for almost 16 years working with multiple doctors in many countries, (not to mention functioning as the comprehensive care coordinator in my husband's practice) this absolutely works. My husband is (in my humble opinion) ridiculously smart. He has some incredible hands and the best part — he's not an egomaniac. He is just a competent practitioner because after 35-plus years in practice, he knows when to say when. This being said, we are about systems. Systems create success and predictability. He loves predictability. (Side note: Because some will wonder, I never worked in his office until after I sold my software company and had a break between opportunities.) We don't have some strange sense of worth. We do have a way of working together that is certain. Creating soft skill systems around this is what makes it scalable, teachable, and duplicable.
We want a want, need, or desire. We work as a team on the initial phone call and initial encounter with a team member to learn what that is. We don't believe a doctor's best and highest use of time is "fishing" for this information. We are both convinced with my experience and history that I am absolutely the best person to do this fact-finding part of the patient interview. I also believe that team members WANT to do more, and when trained in systems to do so, they will knock your socks off with what they can uncover versus what you might have time to discover. You don't have to agree with me. I'm okay with this. You need to understand that you should ask more questions because if you don't agree, honestly, you don't understand the concept and or the context.
When interviewing a patient interested in implant treatment, it often involves a partial or full arch option. I love and have a standard setup when doing this fact-finding portion of the appointment. One of the things we have done is to involve the patients early in the interview. It's often before a doctor exam because I am just educating what might be available for them with THEIR wants, needs, and desires in mind. I'll say something like this: "I'm not the doctor, but in instances like this when someone is interested in replacing teeth with dentures or partials, even implants, I have the opportunity to work with you and help you understand more about this treatment and also more about what you believe you want. Allowing you to have additional information at the time our doctor orders X-rays, reviews medical history, helps you know more about your treatment options. Does this make sense?" After a "yes" from the patient, we are off to the races!
We have some standard questions and a system for this interaction with the patient. My husband and many of my surgeon clients call it "magic." I'm here to say; it's a system. Once we have entered into the conversation about the patients, it is amazing how they open up and share more and often many different details that what might have been shared prior. When the timing is right, and I have seen the visual cues I am looking for, I do something that is trademark "JoAn Majors." I'll move perhaps a standard instrument pack off the bracket table. I'll take a pen, and I'll write on the bracket cover. I call this "Planned Spontaneity," not covered here because this is another article! I'll write Comfort, Function, Beauty. Then I'll give the patient the pen and ask him/her to rate these 1-3 as far as most important to least important to his/her desired outcome with the treatment. Then I listen and watch. That is when the magic happens!
Talk about a want, need, or desire. When patients share that they are most interested in eating because they haven't been able to enjoy a meal in years, they are quick to put that No. 1 by function. Others (a recent female patient) didn't pass-go or collect $200 to say as fast as she could, "It's about beauty. I don't want another embarrassing episode where I am out of town looking for super glue to put this back in!" You need to get a system down that allows patients to be able to share what's on their mind and not get caught up on sharing what's on yours. What they might want or need or desire from this implant treatment that they are inquiring about at this very moment. Again, we love systems, and systems create predictability.
My guess is that you'll never look at a bracket cover again the same way! I certainly hope not. Just because a concept is new to you or seems strange doesn't discount the fact that it might actually be working. We are pretty innovative with how we seek to understand what our patients want. I love creating systems that support today's busy practice and align with today's team members mindsets. The truth is, most of us want to be more valued. Unless someone is willing to share their "magic," it's up to you, and you feel as though you are on your own. Let me assure you, I've had some fantastic mentors, and most of them shared with me, "JoAn, always give your best stuff away, and they will come back." I've been sharing my best for years in seminars and the written word. I'll continue to do this in the hope that you can change the outcome for one patient. That's the one it is supposed to happen for today!
See you on the road.