Zimmer Dental and BIOMET 3i have joined forces to become a leader in oral healthcare as the Zimmer Biomet dental division. With a collective 62 years of experience in the dental implant industry, the dental division is united in its rich history, in-depth knowledge, and reputation for providing high-quality service and solutions to customers.
General Manager of the Zimmer Biomet dental division, David Josza, commented, "As a combined force, we are even stronger and more equipped to serve the needs of dental professionals and patients on a worldwide basis. We believe that each patient who receives dental implant therapy should be treated like a member of our own family, with the best possible options made available to them."
Research and innovation
As an affiliate of one of the largest musculoskeletal companies in the world, the Zimmer Biomet dental division has access to the latest technology, talent, and resources to drive growth and accelerate the development of innovative solutions to address clinical needs. Collectively, the dental division has conducted more than 175 pre-clinical and clinical research studies in the past 10 years, and there are more than 650 published articles on the surgical, restorative, and regenerative products.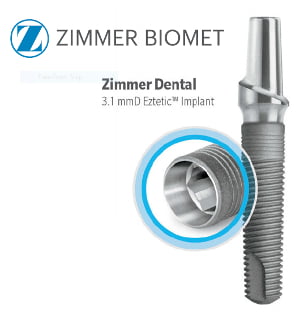 Zimmer Dental and BIOMET 3i collectively hold over 315 combined issued patents worldwide with another 116 pending. Josza reinforced, "Research and development will continue to be a high priority with an impressive team dedicated to developing new techniques, technologies, and materials that will help advance all aspects of implant dentistry."
Comprehensive product portfolio
The division's combined portfolio of products includes a broad spectrum of surgical, restorative, regenerative, and digital dentistry solutions designed to improve the quality of life for patients. Groundbreaking technologies such as the Zimmer® Trabecular Metal™ Implant, the 3i T3® Implant and the BellaTek® Encode® Impression System are a sampling of the comprehensive range of products that address clinician's daily clinical challenges.
Advances in technology have been essential to our goal of achieving optimal patient outcomes, such as the 3i T3 Implant, which is designed to deliver esthetic results through tissue preservation. The implant incorporates a contemporary hybrid surface, a tight implant/abutment interface, and integrated platform switching. Another advance coming from the dental division's portfolio will be the launch of the Zimmer Dental 3.1 mmD Eztetic™ Implant, which has a conical prosthetic connection designed to reduce micro-movement and microleakage.
We believe that each patient who receives dental implant therapy should be treated like a member of our own family, with the best possible options made available to them.
— David Josza
The digital dentistry solutions at the dental division range from guided surgical offerings to open architecture CAD/CAM systems, and the regenerative portfolio is extensive, with materials for both hard and soft tissue applications, including allograft and xenograft bone products, demineralized bone matrix collagen membranes, and wound dressings.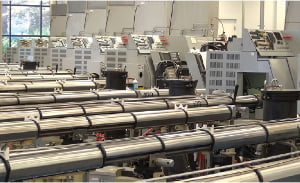 Educational excellence
Recognizing the importance of education, the Zimmer Biomet dental division has established state-of-the-art training centers throughout the world and will continue to offer a broad spectrum of educational offerings focused on current and emerging procedures, technologies, and products. Last year, there were over 1,200 combined programs worldwide, instructing over 9,500 clinicians, and the dental division will continue to focus on meeting the educational needs of clinicians and labs.
Personalized solutions and exceptional service
Superior customer service has been at the core of the Zimmer Biomet dental division's business, and now with an expanded network of trained field and inside sales representatives, customer service, and technical support, they will continue to provide the high levels of service that customers have come to expect. "Our support teams are able to provide immediate help customized to our customers' needs," mentioned Josza. "With this extended network, we know that together, we are able to do more."
Headquartered in Palm Beach Gardens, Florida, the Zimmer Biomet dental division has close to 2,000 employees worldwide, with four manufacturing facilities to serve customers around the world.
For more information, call 1-800-342-5454, or visit www.zimmerbiometdental.com.
Zimmer Dental products and BIOMET 3i products may not be cross-compatible. Please refer to individual product labeling for compatibility information. Due to regulatory requirements, Zimmer Biomet's dental division will continue to sell products under Zimmer Dental Inc. and BIOMET 3i LLC until further notice.
This information was provided by Zimmer Biomet dental division.
Stay Relevant with Implant Practice US
Join our email list for CE courses and webinars, articles and mores