Implant Practice Webinar
Full Arch and Remote Anchorage Implant Complications
This is an electronically delivered self-instructional course for dentists. Contact education@medmarkmedia.com with questions or comments about this webinar.
Webinar AGD Code: 690 | Webinar CE Credits: 1 | Webinar Duration: 1 Hour
Webinar Live Date: November 2, 2023 | Webinar Expiration Date: 11/02/2026
Presented by Dr. Dan Holtzclaw
Live November 2, 2023 01:00 PM EST
Webinar: Full Arch and Remote Anchorage Implant Complications
The use of full arch immediately loaded dental implants has increased dramatically over the past decade as more providers have access to training for this protocol compared to the past.  Additionally, the same holds true for adjunctive remote anchorage options such as zygomatic, pterygoid, and transnasal implants.  With more providers offering these complex procedures, it is inevitable that complications will happen and this is substantiated by published dental literature.  The aim of this webinar hosted by Drs. Dan Holtzclaw and Justin Moody is to review complications associated with full arch and remote anchorage procedures with recommendations on how to deal with them.
CE Learning Objectives:
Review complications associated with full arch and remote anchorage dental implant procedures and how to treat them.
Review anatomical considerations for full arch and remote anchorage dental implant procedures.
Review treatment planning for full arch and remote anchorage dental implant procedures with the intention of reducing complication risk.
Learn surgical techniques that reduce the risk for future complications associated with full arch and remote anchorage dental implant procedures.
This is an electronically delivered self-instructional course for dentists.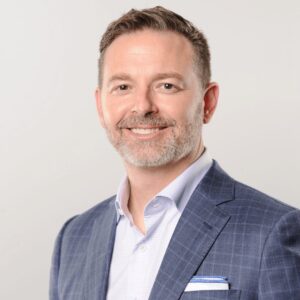 Dr. Dan Holtzclaw
Dr. Dan Holtzclaw is a Diplomate of both the American Board of Periodontology and the International Congress of Oral Implantologists. Long recognized as one of the world's leaders in full-arch implantology, Dr. Holtzclaw has published over 60 articles in peer reviewed journals in addition to multiple textbooks. Dr. Holtzclaw served as the Editor-In-Chief of the Journal of Implant and Advanced Clinical Dentistry for 13 years in addition to serving as an editorial board member and/or editorial reviewer for six additional dental journals. With over 200 main podium lectures provided at major dental conferences all over the world, Dr. Holtzclaw has been named a "Leader in Continuing Dental Education" by Dentistry Today Magazine for the past 19 consecutive years. Currently, Dr. Holtzclaw serves as the Director of Fixed Arch Solutions for the Affordable Care Network of dental clinics and Chief Clinical Officer of Advanced Dental Implant Centers. Dr. Holtzclaw is a proud 13-year veteran of the United States Navy.
Dr. Justin Moody
Dr. Justin Moody attended the University of Nebraska at Lincoln, studying Biological Sciences. In 1997, he graduated from the University of Oklahoma Health Science Center College of Dentistry with his doctorate. While in dental school, he was awarded the National Disaster Medical System Appreciation letter for his efforts during the Oklahoma City Bombing, the Teledyne Removable Prosthodontic outstanding student award, the Oral Pathology outstanding student award and completed a mini residency in the Advanced Education in General Dentistry department. Learning didn't stop after graduating from dental school, Dr. Moody knew that incorporating dental implants into his practice was the right thing to do for his patients. He attended the prestigious Misch International Implant Institute where he was awarded a fellowship and mastership. Once a month for a year, he flew to Atlanta, Georgia to attend the AAID maxi-course residency at the Medical College of Georgia. He has earned Fellow and Diplomate status in the International Congress of Oral Implantologists, Fellow and Associate Fellow status in the American Academy of Implant Dentistry and was one of the youngest Diplomates in the American Board of Oral Implantology/Implant Dentistry. Dr. Moody is adjunct faculty at the University of Nebraska Medical Center, a Mentor at the Kois Center in Seattle Washington and recently became an Honored Fellow of the American Academy of Implant Dentistry. In 2017, Dr. Moody helped found the New Horizons Institute in Tempe Arizona. This 501(c)3 non-profit clinic was designed to help those who can't afford dental implants as well as the day-to-day dentistry involved with the treatment; it is here that The Pathway attendees can gain valuable live implant training while helping the most deserving people. Today, Dr. Moody calls Scottsdale, Arizona home, where he devotes his time to The Pathway and New Horizons Institute, and continues to see patients in his private practices.
Sponsored by Affordable Care
Founded in 1975, Affordable Care is America's largest dental support organization exclusively focused on tooth replacement services. Our team proudly supports more than 425 affiliated dental practices in 42 states by providing innovative business, operations and clinical education support services to assist affiliated dental practices in providing their patients with access to high-quality, affordable tooth replacement solutions. More than 8 million patients have received care at an Affordable Care-supported dental practice. Affordable Care expanded its support to a new fixed arch dental brand: Advanced Dental Implant Center (ADIC). The ADIC network is dedicated to providing advanced tooth replacement services including fixed arch care and exotic implants such as Zygomatic and Pterygoid implants. The ADIC network is comprised of general dentists with extensive implant experience, oral surgeons, periodontists, and prosthodontists with a high or growing volume of dental implant placement that have either rebranded to the ADIC name or chosen to maintain their existing brand name following affiliation with Affordable Care.
Stay Relevant with Implant Practice US
Join our email list for CE courses and webinars, articles and mores