Dr. Justin Moody discusses starting the digital revolution one office at a time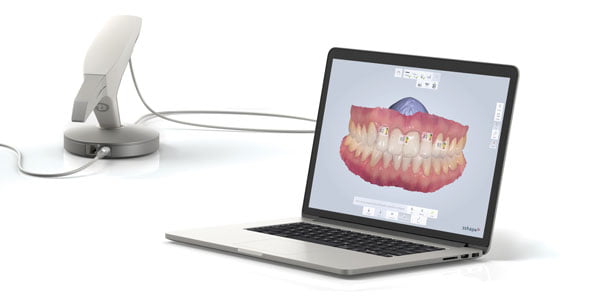 "Hurry up and wait" has always been the standard motto in dental practices for laboratory work. We would create cases, place in a box, drive to the post office or have a service like UPS pick it up, and take it to the lab of our choice. This process had been the norm for nearly 100 years but now — the times they are a-changin'. We as dentists have had the option to scan and even mill some restorations chairside for some time now, but we are often limited by the machines, software, and technology at that time.
Same-day single restorations have been commonplace for many years now, but what about for dental implants? This too is becoming commonplace but largely for only single-unit restorations and predominately posterior as well. What can be done for multiple implant units and bridges? Today's scanners and scan bodies have made this easy and very predictable, but the workflow is now very efficient and can start to point to a real ROI for the purchase of these units.
Technology always comes at a price, and let's face it: Dentistry is a customer-service business, and we are in the business of selling our time. The real ROI of scanning technology comes as one of the following three questions:
Does this save me time?
Does this save me money or make the product better?
Can this do both?
The answer is 3. Both. Imagine a scenario where the patient is blocked for 10 minutes to have a final implant-crown impression. Your team has seated the patient, taken the scan of the upper and lower area, including the bite, and has registered it in the system. The doctor sits down, removes the healing abutment or temp crown, places the scan body, and only has to scan that area of the scan body. The clinician removes the scan body, replaces the healing abutment, verifies the shade and bite, and he/she is done!
What happens next is up to your system. Maybe you mill it chairside, but most of us will send this file directly to the lab for fabrication. It's that simple. And if you have any questions, you can call the lab that minute before you release the patient and ask them to check it. What a service that is; that's a remake time-saver for sure, not to mention that there is no outbound postage.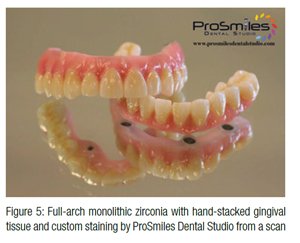 Many of these scanner units can do full arch, enabling us to take tooth-borne surgical-guide scans and send them to the lab the same day or even print chairside for same-day surgical guides. All of this technology is here now, and I encourage you to get off the fence and dive in. Quit waiting for the next big thing. Technology is always changing, and there is never a better time than now to start your digital revolution.
Stay Relevant with Implant Practice US
Join our email list for CE courses and webinars, articles and mores