Dr. William Liang discusses implant technology, common challenges and their solutions and ways to get started placing implants. Episode hosted by Joel Fransen.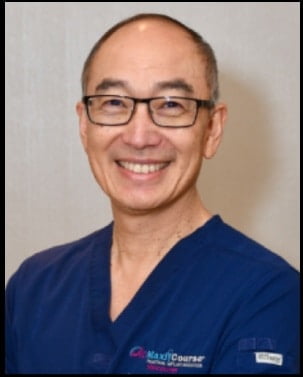 William Liang
Dr. William Liang (Bill) attended the University of British Columbia and received his B.Sc. degree in Microbiology in 1981 and his DMD Degree in 1983. He has been practicing dentistry in Surrey, BC for the past 38 years. Dr. Liang is Board Certified by the American Board of Oral Implantology/Implant Dentistry and is an Honoured Fellow of the Academy of the AAID. Currently his practice is focused on adult restorative and implant dentistry. He has held various roles within the AAID and continues to be involved with its leadership on education.
Bill is currently the Chair of the MaxiCourses of the AAID and a member of the Education Oversight Committee.
Aside from implant dentistry, Bill also mentors the Fraser Valley Cast Gold Study Club. He is privileged to have been mentored by the late Dr. R.V. Tucker for over thirty years on conservative cast gold restorations and served as the president of the Academy of Richard V. Tucker Study Clubs.
CoolJaw
Cool Jaw by Medico has partnered with leading oral & maxillofacial surgeons to create a unique product to help with post-operative cold/hot therapy healing. By utilizing their hands free cold therapy wraps & variety of gel pack options, it makes healing both effective & fun! Cool Jaw offers a wide variety of options to best suit your patient's needs.
Stay Relevant with Implant Practice US
Join our email list for CE courses and webinars, articles and mores