Albuquerque, New Mexico, January 18, 2015, OCO Biomedical, Inc., – In addition to theOCO Biomedical Exhibition which will showcase "The OCO Advantage: The Next
Generation of Dental Implant Products, Technology and Training," Dr. Charles Schlesinger, OCO Biomedical Chief Operating Officer and Director of Education and
Clinical Affairs, will perform "The Advantage of Osseous Fixation," two live lectures and surgeries to be held on Thursday, January 29, 2015, at the BCEC, Exhibit Hall Floor, Classroom K.  Schlesinger's first Live Dentistry lecture and surgeryis scheduled for 10:30 am to 12:30 pm; followed by a second lecture and surgeryfrom 2:00 pm to 4 pm.
Participants will learn about osseous fixations and how implants can change the way they practice dentistry.  The lecture will be followed by a live surgery demonstrating the advantages of this implant system.
Learning Objectives:
Review the dental implant system
Understand immediate load and how it is possible
Discover what osseous fixation means
Learn how dental implants can change your practice and your patient's life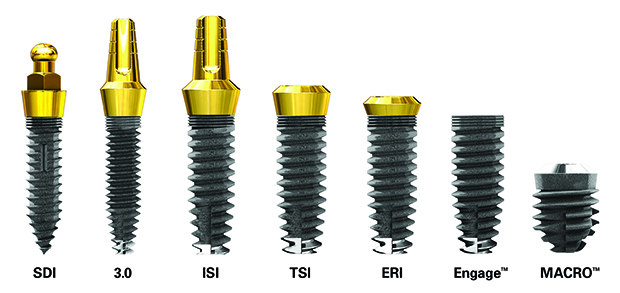 OCO Biomedical, a proven global leader in dental implant products, technology and training, will also exhibit the new additions to the Company's extensive product line, showcase the fully-revised and updated "OCO: The Next Generation of Dental Implant Training" program and provide registration and detailed information about the upcoming OCO 2015 International Dental Implant Symposium during the Yankee Dental Congress ® from Thursday, January 29 through Saturday, January 31 at the Boston Convention and Exhibition Center, 415 Summer Street, Boston, MA.
Exhibition hours are: Thursday, January 29 and Friday, January 30 from 9:30 am to 5:30 pm and Saturday, January 31 from 9:00 am to 4:00 pm.  OCO Biomedical Representatives will be onsite at the OCO Biomedical Booth to demonstrate new products and provide information for course and event registration.  Special YDC attendee discounts will also be available.
States Dr. Charles Schlesinger: "Over the last year, OCO Biomedical has developed and expanded our product line, updated our technology and fully redesigned our educational and training program. As an annual participant at YDC, this year's live dentistry event and exhibit will truly showcase the many innovative changes that we have made and offer attendees a preview of what we have in store for 2015.
We're particularly excited about our upcoming OCO 2015 International Dental Implant Symposium to be held Friday, July 17 and Saturday, July 18 at the Sandia Casino and
Resort in Albuquerque.  Last year's event went beyond our expectations, like the 2015 YDC theme, enabling us to go 'international' this year.  We've put together a robust roster of industry-leading presenters and vendors as well as added special events for networking and connecting with colleagues."
---
OCO Biomedical YDC Release, January 18, 2015, Continued, Page 2.
The Company has stated that a new product announcement will also be made during the YDC Convention.
For further information, call OCO Biomedical at 1-800-228-0477 or visit www.ocobiomedical.com. Print product catalogs are available upon request.
About OCO Biomedical, Inc.
Established in 1977 and headquartered in Albuquerque, New Mexico, OCO Biomedical, Inc. is a privately-owned dental implant company. In addition to the Company's vast network of practitioners using OCO products in the United States, the Company has an international network of distributors located in Asia, Central and South America, Europe and the Caribbean. OCO Biomedical, Inc. is a proven world leader in creating and supplying patented, brand-name dental implant products, technology and AGD-Pace CE accredited education and training in North America.  OCO Biomedical, Inc. is the implant company that provides complete implant solutions allowing practitioners to effectively serve their patients while simultaneously building practice performance.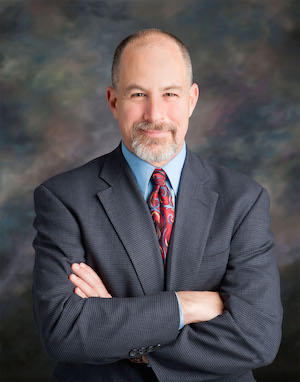 Brief Instructor Biography:  Charles Schlesinger, DDS, FICOI
As a nationally recognized speaker, prolific clinical author and OCO Chief Operating Officer/Director of Education and Clinical Affairs, Dr. Schlesinger graduated from The Ohio State University College of Dentistry in 1996 and completed a general practice residency at the VAMC San Diego.  He then went on to become the Chief Resident of the GPR program at the VAMC W Los Angeles. While at VAMC, he received extensive training in oral surgery, implantology and complex restorative dentistry.  Dr. Schlesinger maintained a thriving private practice in San Diego prior to assuming his executive duties at OCO Biomedical, Inc. headquartered in Albuquerque, New Mexico.
Since 2007, Dr. Schlesinger has been an industry-leading implant educator, speaker and mentor, well-known throughout the dental community for his dynamic, engaging, no nonsense, practical lecture style and comprehensive, cutting-edge knowledge of implantology.
Curriculum Vitae: David D. Dalise, DDS, ICOI, AAID Honored Fellow
Award-winning inventor and well-known presenter, Dr. David D. Dalise, OCO Founder and Chief Executive Officer, graduated from the College of Dentistry, Chicago, Illinois in 1965 with graduate work in Dental Education and Hospital Dentistry.  He maintained a thriving practice in Hobbs, New Mexico from 1965 through 1973 prior to relocating his practice to Albuquerque in 1974.  In 1976, Dalise founded OCO Biomedical, Inc., headquartered in Albuquerque.
A long-standing member and Honored Fellow of the American Academy of Implant Dentistry, and a Charter Member and past President of the New Mexico Academy of General Dentistry, Dalise's list of accomplishments over four decades includes international recognition as an implant dentistry pioneer for his innovative, patented dental implant products and procedures.
Since 1982, Dr. Dalise has been a sought-after presenter known for his dynamic, intensely-engaging lecture style and his extensive knowledge of implant dentistry.
PR Contact:  Marcy McNally (Mobile) 520-400-0271 (Email) [email protected]
Stay Relevant with Implant Practice US
Join our email list for CE courses and webinars, articles and mores