With a designer dental focus, Dr. Josh Nagao has built an implant practice that includes implant placements, sedation dentistry, and complex reconstructions.
Designer Dental with a personal touch
What can you tell us about your background?
I earned my Doctorate of Dental Surgery from The Ohio State University, graduating first in my class clinically. After completing my graduation requirements in my third year of dental school, I spent much of my remaining time in Ohio with an oral surgeon, performing cases under his supervision. I was able to gain valuable, hands-on experience with larger, more complex surgeries and general anesthesia. That experience has had a huge influence on how I practice today.
When did you become a specialist, and why?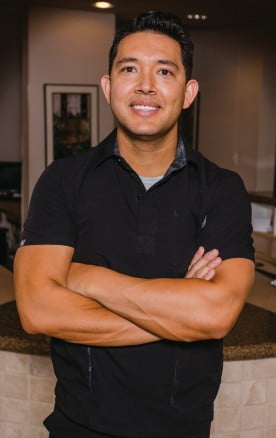 I am particularly passionate for dental surgery, including implant placements, sedation dentistry, and complex reconstructions. Although I am not an oral surgeon or periodontist, I am currently working on credentialing as an Associate Fellow with the American Academy of Implant Dentistry and, as soon as I have been out of school for 7 years, will start the process of credentialing as a Diplomate with the American Board of Oral Implantology. I think credentialing is an important part of keeping up-to-date with techniques, maintaining surgical skills, and peer critique of your cases.
Is your practice limited solely to implants, or do you practice other types of dentistry?
I own a general practice that I purchased in 2016. I also travel to other practices in southern Arizona and provide surgical and IV sedation services a few days a month. Additionally, at least once a month, I teach as a mentor at Implant Pathway in Tempe.
Why did you decide to focus on implant dentistry?
I love the challenging aspect of surgery in general. The differences between each patient and situation keep it exciting and mentally challenging.
Do your patients come through referrals?
As the owner of a general practice, a majority of my new patients come from referrals from my existing patient base. However, more recently, I have had other dentists in southern Arizona start referring complex implant cases, full-arch, large-grafting cases, and other complex surgeries to me.
How long have you been practicing implant dentistry, and what systems do you use?
I have been placing implants since I graduated from The Ohio State University in 2015. I have placed a variety of systems but currently place MegaGen AnyRidge® and BioHorizons® Tapered Pro Implants.
What training have you undertaken?
In the past 5 years (since graduating dental school), I've completed over 500 hours in implant-specific CE. This has ranged from conferences put on by implant manufacturers, online courses, single-day courses, full-arch guided courses — really anything I can get my hands on. I also maintain sedation licenses in two states, so I have yearly training necessary to maintain those credentials. I am a member of the American Dental Association, the American Academy of Implant Dentistry, the International Congress of Oral Implantologists, and the American Society of Dental Anesthesiology.
Who has inspired you?
Drs. Justin Moody, Cory Glenn, Danny Domingue, Ramsey Amin, Matthew Fien, and Naif Sinada are a few of the people I look up to for inspiration and mentorship.
I think it's important to surround yourself with friends and colleagues who inspire you to further your skills.

What is the most satisfying aspect of your practice?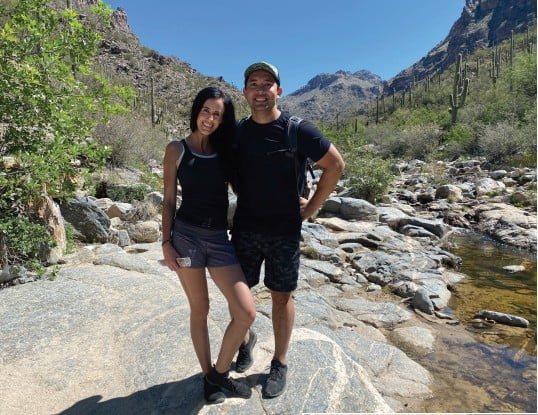 The feeling when patients open their eyes after IV sedation (whether surgical or restorative) and ask if we are really done is incredible. It's amazing to be able to offer people that kind of experience at the dentist, especially when those patients are likely to be the ones that have high anxiety or have a history of bad experiences with dentists. I love the personal relationship that I build with all patients and value their trust in me.
Professionally, what are you most proud of?
I think the thing I'm most proud of is that since graduation I have acquired four practices. Two of those practices were merged into my primary general practice, and the other is an office I own with a partner who is a recent graduate. It has been extremely rewarding to see him grow and to mentor him through his first year of practice ownership. Also, I am proud to be a faculty member and mentor at Implant Pathway, which focuses entirely on the surgical placement of dental implants, and to have been selected as a Top Dentist in Tucson by my peers.
What do you think is unique about your practice?
The experience that our patients get at our practice sets us apart from others. As a fully fee-for-service practice, our patients are choosing us because of how we make them feel and the quality we provide, not because we are on their insurance list.
What has been your biggest challenge?
I think the thing that is unique about my practice is also what has been the most challenging. As a fee-for-service office, growth has been slower as patients get to know and trust me as a new dentist. While growth at first was potentially slower than having contracted with insurance companies, the practice has really started growing as patients talk to their friends, neighbors, and coworkers about their positive experiences.
What would you have been if you had not become a dentist?
I think I still would have gone into medicine, probably anesthesiology or plastic surgery.
What is the future of implants and dentistry?
The integration of technology is absolutely the future of implants and dentistry. Whether it is guided surgery, or 3D printing/milling in-house, I think those who embrace technology and use it to better their skills will be those who rise to the top.
What are your top tips for maintaining a successful specialty practice?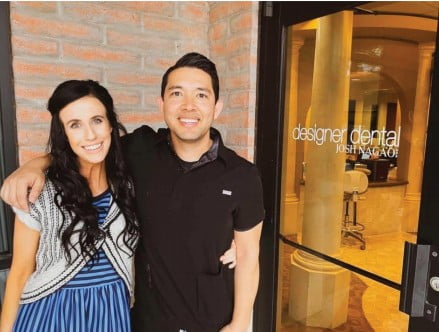 I think the key to maintaining any practice is treating patients like gold. If you don't have your patients' trust and respect, you have nothing.
What advice would you give to a budding implant dentist?
Never stop learning. Take CE that is interesting but that also increases your ability to serve your patients' needs at a higher level. When you learn, make sure you implement those new skills immediately into practice.
What are your hobbies, and what do you do in your spare time?
Most of my free time is spent with my wife, Lacey, and our three kids, but she will tell you I always have a project going on. I'm currently rebuilding a restomod 1970 Datsun 240Z, and I love to play around with my 3D printers.
To improve designer dental options in the implant practice, read Rory McEnhill's article on digital smile design and its positive impact on patients and protocols.  (Also, take the CE quiz and receive 2 credits!)
Stay Relevant with Implant Practice US
Join our email list for CE courses and webinars, articles and mores