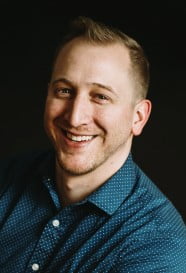 Although it has seven letters, failure is a four-letter word in implant dentistry. Implant complications are often an overlooked component of introductory implant education. It is one thing to visualize a complication on a slide during a presentation and a completely different perspective to see it in your operatory.
I experienced my first failure on my 30th implant. The statistic "implants have success rates near 98%" had been drilled into my head since dental school. I had never stopped to consider the day that I would become a member of the remaining 2%. I sheepishly explained my findings to the patient. He did not care that this only happens a small fraction of the time. For this patient and this implant, all that mattered was one thing — "What are you going to do now, Dr. Vorholt?"
After that first failure, I poured all of my energy into learning everything I could about dental implants. Along the way, I realized that I have learned the most from the complicated cases. You cannot learn implants by reading about them in textbooks or seeing them on Instagram or Facebook. You have to do the surgeries. And when you do the surgeries, the complications inevitably follow.
Failures affect every surgeon. A great friend and mentor told me, "Show me someone who has no failures, and I will show you someone who does not place very many implants."  There are inherent risks when we try to influence biology. Conditions that may contribute to implant failure are hot topics in research articles. Some are widely written about, such as diabetes, smoking, bisphosphonate use, and active periodontal disease. Others are coming to the forefront more each day, such as vitamin D deficiencies and the use of certain antidepressant medications.
Not all failures can be attributed to the patient's conditions or not "respecting the bite."  We have to be able to look at our own processes and ensure we are doing everything possible to give the patient and the dental implant the best chance at success. This is where learning from failures comes into play. The adjunct skills that implant surgeons learn as they progress in their career are often spurred on by complication patterns they see over time in their practice. It is through failure that I refined my techniques for proper treatment planning and implant case selection, incision and flap design, hard- and soft-tissue grafting, guided versus non-guided protocols, and so much more. But this was not always the case.
When I was placing less than 50 implants a year in private practice, each failure felt like a direct insult to my surgical ego. Now I am slated to remove and replace around 200 implants a year. As Implant Director for Implant Pathway, I oversee everything from treatment planning to final restorations for over 5,000 implants a year. Working on such a large volume of surgeries and the inevitable complications that follow has taught me the true value of failure: the opportunity to learn and become even more successful.
Winston Churchill defined success as "walking from failure to failure with no loss of enthusiasm." After my first implant failure, when I experienced a setback, I called some mentors with the patient still in the chair, and they helped me develop a game plan. That particular patient has been happy with his tooth for over 5 years now, and throughout that time, I have experienced additional implant case glitches. If anything, my enthusiasm for dental implant surgery has only multiplied, and one thing is abundantly clear — I have learned more from the failures than the successes many times over.
Dr. Steven Vorholt
Stay Relevant with Implant Practice US
Join our email list for CE courses and webinars, articles and mores