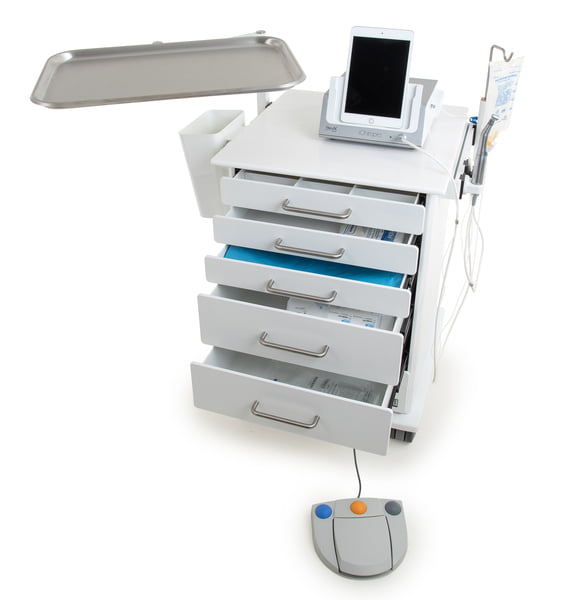 ASI is excited to announce the release of their newest procedure cart. Just roll it in and it's ready to go!
Remove the clutter in your surgical room with ASI's new Implant Procedure Cart. This high-quality cart features ample drawer space, internal power cord management, and accessory brackets that allows everything you need neatly organized but conveniently at your fingertips. The heavy-duty, dual tread casters provide smooth transit in and out of your treatment room with procedure instrumentation ready for use.
If you would like to receive the latest product information, industry news, and clinical articles from Implant Practice US sign up for our monthly newsletter here.