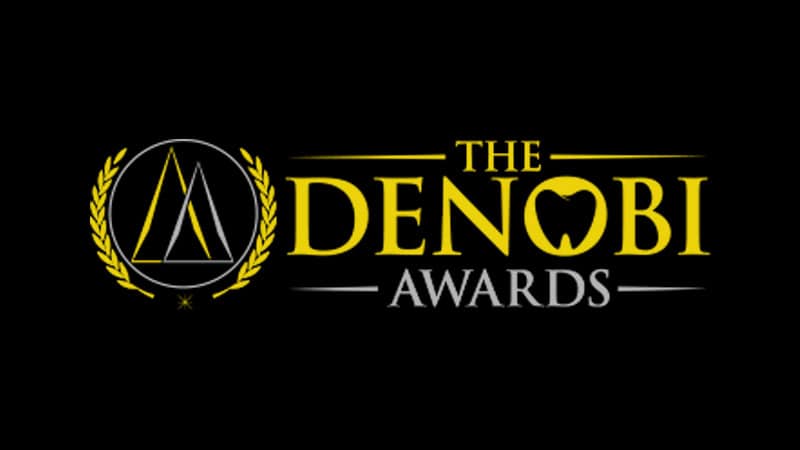 Dallas, TX; September 25, 2023 – The Denobi Awards, an industry-wide dental awards program celebrating outstanding individuals and dental teams, is excited to announce a new collaboration with Speaking Consulting Network (SCN), the premier network of top dental speakers, key opinion leaders and consultants in the industry.
This collaboration brings together two respected organizations to celebrate remarkable achievements of young professionals and will culminate with the giving of the SCN Rising Star Award, a new award category with the winner announced at the 4th annual Denobi Awards Gala on March 2, 2024 in Dallas, Texas. "We are honored to partner with the Speaking Consulting Network to introduce the SCN Rising Star Award," said Sonya Dunbar, cofounder of the Denobi Awards. "This award recognizes the next generation of leaders in the dental industry, and we are excited to see the impact these rising stars will make."
The SCN Rising Star Award will recognize individuals who are early in their careers but have already demonstrated exceptional talent, leadership and impact. "The Denobi Awards were founded on the premise of honoring unsung heroes in dentistry and those who are making an impact in the here and now," said Melissa Turner, cofounder of the Denobi Awards. "Partnering with SCN for this honor will help positively shape the future of dentistry for generations to come."
The Denobi Awards program is open to recipients who hold a role in the world-wide dental industry – clinicians, founders, educators, executives, students and more. Nominations for the 2024 program run from October 1st thru December 31st each year, with a shortlist of nominees released in January. Ten individuals and one dental team will be announced live on stage at the annual red-carpet gala. The gala is open to the public and tickets are on sale now at www.denobiawards.com.
About The Denobi Awards
Affectionately known as the "Oscars" of dentistry, The Denobi Awards is the premier celebration recognizing excellence in dentistry and honoring unsung heroes from all roles – those who've made significant positive contributions to the worldwide dental industry. Partnering with an Exclusive Sponsor each year, hundreds of nominations are received with ten individuals and one dental team announced at the annual gala. This year, the gala will be hosted on the closing night of the National Mobile & Teledentistry Conference, on March 2, 2024 in Dallas, TX. To nominate a colleague or purchase tickets, visit www.denobiawards.com. To learn more about the National Mobile & Teledentistry Conference, visit www.nmdconference.com.
About Speaking Consulting Network
Speaking Consulting Network is the premier organization for equipping and empowering dental speakers, consultants, thought leaders, and influencers. With three decades of history, SCN is home to some of the most prolific speakers, writers, and consultants in dentistry that are the leading voices in major publications and present at every national meeting. To learn more, visit
https://speakingconsultingnetwork.com/
Stay Relevant with Implant Practice US
Join our email list for CE courses and webinars, articles and mores