Dr. Samantha Siranli uses facial scanning as part of the digital workflow for her patient's personalized implant smile design
Dr. Samantha Siranli teams up with dental lab technicians Tony Yoo  and Shyun Oh to illustrate her fully digital protocol
The protocol for immediate loading of full-arch implants includes the extraction of all non-salvageable teeth, implant placements, abutment placements, intraoral scans (Itero®) with scan bodies placed on the abutments, and in-house milling (Zirconzahn®) on the day of the surgery. The information referred to the esthetics, and vertical dimension is gathered with the extraoral 3D facial scans with Face Hunter software (Zirconzahn), 2D photographs, and intraoral scans prior to surgery. The day of extractions and implant surgery, abutments are placed and scanned, and initial designs are merged with anatomical landmarks. The polymethyl methacrylate (PMMA) prosthesis is milled in-house following the merging of the initial and post-implant placement digital scans and the design of the new teeth the day of the surgery.
Clinical step-by-step demonstration of the complete digital flow
Dr. Siranli starts by analyzing the patient's facial esthetics to design a personalized smile and then combine 3D facial and dental scans (Figure 1).
Patient's resting and smiling incisal display, vertical dimension of occlusion, and intraoral maximum intercuspation are evaluated clinically and through Face Hunter software (Zirconzahn®) prior to the surgery (Figures 2-4). A detailed smile design prescription gets created after this point. In this particular case presentation, the smile design prescription was:
Bring the maxillary incisal edge down 8 mm.
Bring the mandibular incisal edge down 4 mm.
Bring the mandibular bone level down 5 mm.
Labiolingually, use mandibular anterior as a guidance.
Open the vertical dimension of occlusion 6 mm.
The day of the surgery, intraoral markers are placed, and intraoral scans are captured prior to surgery. The remaining teeth are extracted, implants and muti-unit abutments (Neodent®, Straumann) are placed (Figure 5), and abutment scan bodies get connected. Intraoral scans are done again after the surgery (Figure 6), and pre- and post-surgery scans are overlapped to mill the PMMA teeth the day of the surgery. While I do own a 3D printer, I like milled PMMAs more since that provides more shade options with the lighter colors. I also find milled PMMAs are stronger than the printed PMMAs.
PMMA gets milled (Figure 7) and delivered the day of the surgery with a very passive fit (Figures 8 and 9).
I use this digital immediate-loading technique right after implant surgery for the temporary teeth to be fabricated on the same day of surgery. However, on some cases with the same technique, I can directly mill final teeth from zirconia right after the surgery as well. So, whether I place temporary or permanent teeth, the technique is the same. More often I fabricate temporary teeth because of the soft tissue changes following surgery during the healing time. I choose to delay the permanent teeth fabrication from zirconia the day of the surgery to give more time for soft tissue healing and settling.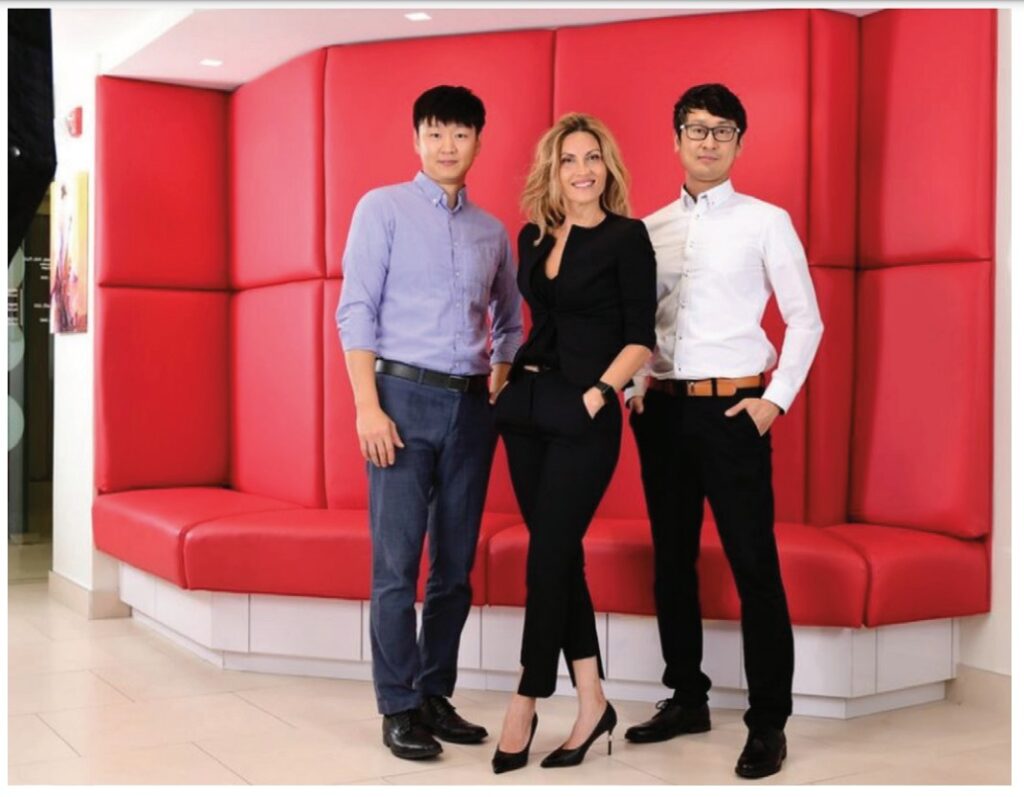 Stay Relevant with Implant Practice US
Join our email list for CE courses and webinars, articles and mores