OCO Biomedical, located in Albuquerque, New Mexico, has been constantly advancing the field of implantology since its inception.
In 1976, Dr. Dave Dalise patented the O-Ball overdenture when he became frustrated that there was not a repeatable connection for the sub-periosteal implants he had been placing. This prosthetic connection became the industry standard and revolutionized the way removable prosthetics are done.
The O-Ball Company, which produced these attachments for the rest of the burgeoning implant industry, was born in 1977. Over the next 16 years, the company name changed to The O Company and continued to create new and innovative implant products, including subperiosteal, blade, and cylindrical implants. In 2001, the company changed its name to OCO Biomedical and revolutionized the industry again with the birth of the first 3.0-mm dual stabilization implant.
Today, OCO Biomedical is on the cutting edge of implant design and technology, and we take great pride in the fact that all of our products are made domestically. OCO holds a U.S. patent for immediate-load technology; this is now incorporated into every one of our full-size implants, from the 3.0 up to the 6.0 diameter. Our implant line range is unprecedented by having diameters ranging from 2.2 mm through 6 mm, and covering the full spectrum, including one-piece, two-stage tissue level, and bone level implants.
A single master surgical kit is designed to place every implant in our inventory with a simple two drill protocol. This allows the practitioner to easily and quickly place dental implants in a fashion that allows for minimal post-op discomfort and outstanding and predictable immediate-load results.
According to Charles Schlesinger, DDS, FICOI, the Chief Operating Officer of OCO Biomedical, "We continually strive to improve upon the original products that Dr. Dalise invented, as well as develop new products that will help our practitioners become better implantologists. Our success only comes through the success of our doctors, so our products are developed by practitioners for practitioners."
OCO Biomedical is committed to bringing the next generation of implant technology to market, year after year. Dr. Schlesinger says, "We strive for perfection in our product, and to keep our pricing affordable so as to allow every doctor to provide the best treatment to all of their patients. This is what motivates me to come into the office every day."
For the past 37 years, OCO Biomedical has been on the forefront of implant technology and development; the future will show our continued commitment not only to our users, but also to the patients they treat.
This information was provided by OCO Biomedical.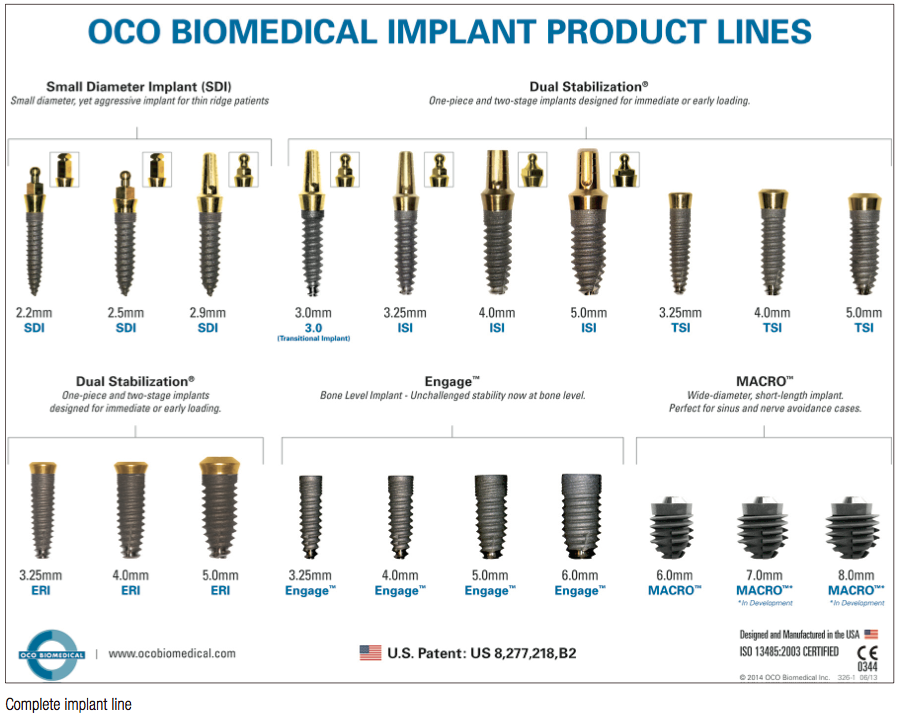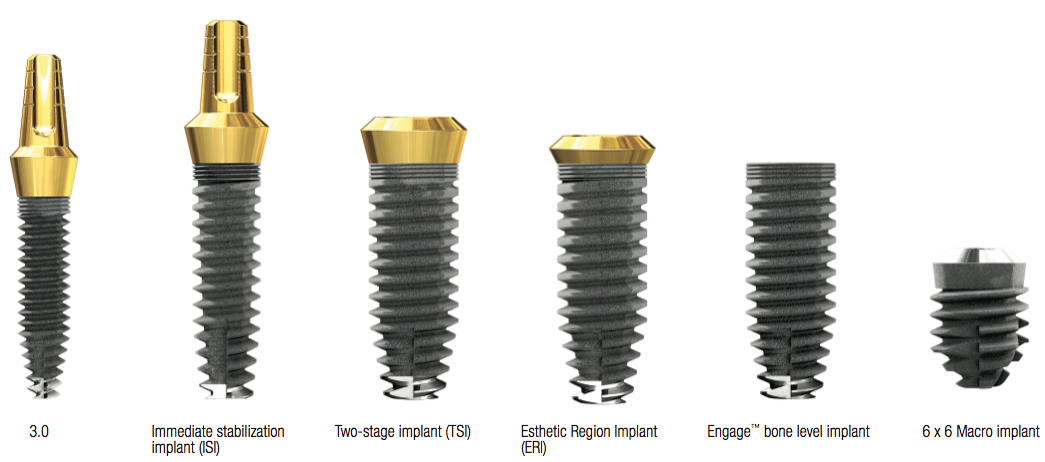 Stay Relevant with Implant Practice US
Join our email list for CE courses and webinars, articles and mores